Today, it's wartime decision making with Paddle—and a hyper focus on churn. Plus, a look at managing mental health while in the trenches (remotely).
Listen wherever you get podcasts:


---
Top B2B SaaS news



Pivoting with Paddle amid the new norm
The team over at Paddle can attest: March 2020 looked like the worst time in history for SaaS churn. And our new normal is just that—new. So we could all use some adjusting.




"As revenue leaders, it is on us to provide these insights and options to the companies we serve. The goal of this post is to build the backbone of a framework and evidence for you to take away and work with today."
Customer churn happens for various reasons, and no single method will cut it all out. You need to classify and consider your churn strategies in two categories: Voluntary (active) churn and involuntary (delinquent) churn. To help you maintain revenue retention—the ultimate goal right now—the Paddle crew has outlined five strategies to consider.
Here's a brief overview of each:
Cancellation surveys and offers


Instead of letting customers cancel immediately after clicking "cancel," route them through a flow to restate your value proposition, capture cancellation reasons, and ultimately make them an offer to stay.
Dunning campaigns
Dunning programs, which are tricky for both business and user, are designed to recapture failed subscription payments, essentially asking customers for money they owe your company.
User activation campaigns
Improving your user onboarding can have a dramatic impact on retention and churn performance for your future customer cohorts. Tools for in-app messaging and walkthroughs can decrease churn through improving new user onboarding, nurturing feature adoption, and compiling customer feedback.

Campaigns for annual upgrades


To minimize friction, most self-serve signup processes sell via month-by-month subscription to minimize commitment and upfront risk for the buyer, writes Paddle. But moving customers to an annual signup fosters a larger commitment of resources. And data shows that there's a negative correlation between the percent of revenue on annual contracts and monthly churn.

Improve subscription payment acceptanc

e


Since failed payments will cause 20%-40% of your total revenue churn (which Paddle says will vary significantly for individual sellers month-by-month), the most effective way to save failed subscription payments is to stop payment failures in the first place.
Of course all these strategies have incredible nuances, which Paddle has spoken to in the piece, as well as steps to go live with each in just two weeks' time.
Click here to read those in full.
The mental implications of going fully remote
The current COVID-19 crisis has brought to light a lot of recurring themes: pivoting growth strategies, recalculating projections, defining new playbooks.
But what hasn't been touched on (as much as I'd hoped to see) is this idea of mental capacity during a time when lives have been flipped upside down—both personally and professionally.
That's why I'm pumped to see OpenView's blog post on how successful remote teams manage mental health.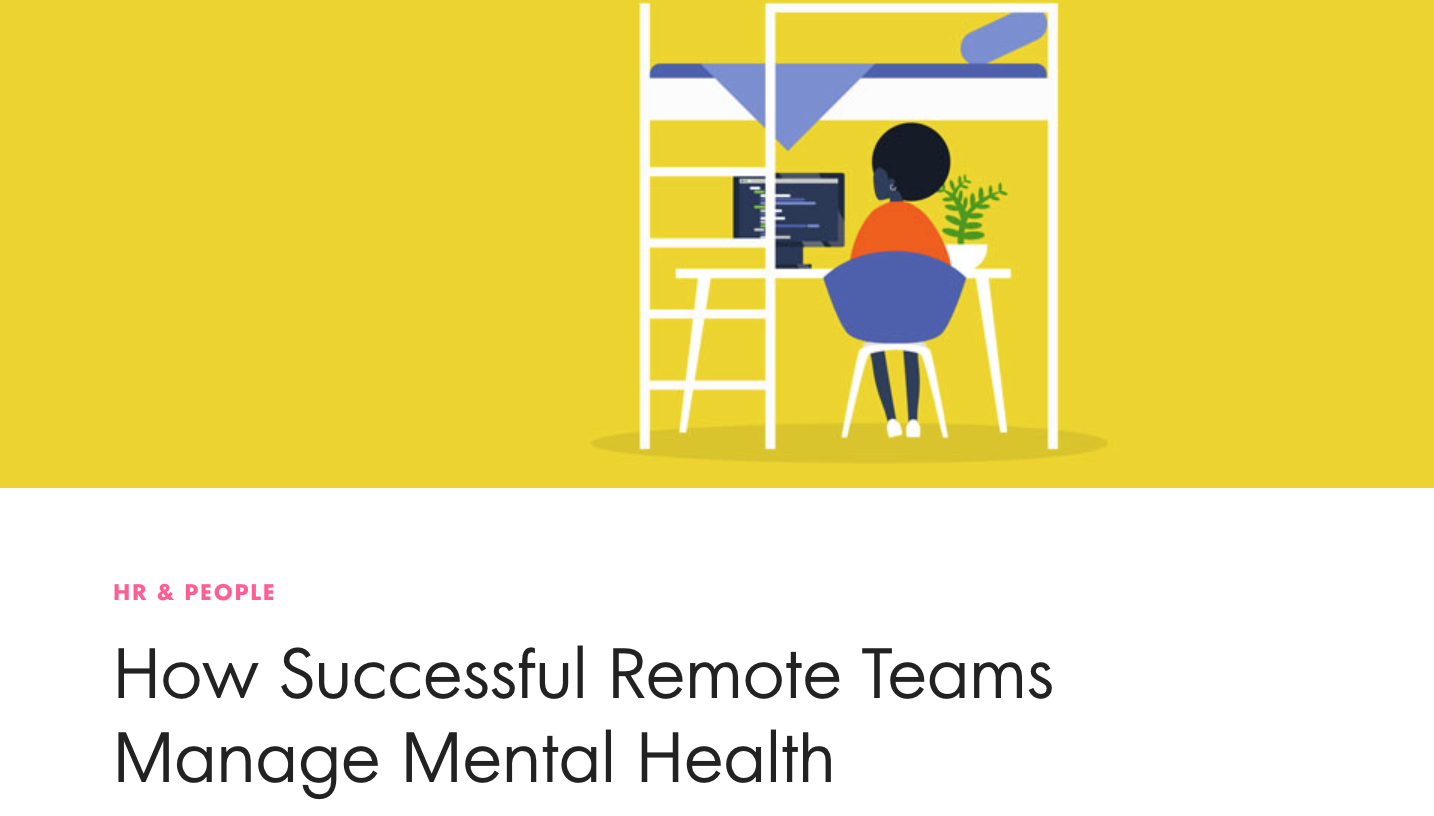 Click here for the blog post in full.
Of the 2,500 remote workers surveyed in Buffer's 2019 report the State of Remote Work, unplugging after work hours made the number one spot as the biggest struggle employees faced with remote working. Loneliness came in second place, while collaborating/communication came in third.
And although the solutions here are as diverse as the challenges, I'll highlight a few I find worthwhile, as told directly by industry leaders:
Loosen your grip on policies.


Many companies have mental health policies in place, but too often these are too broad and do not represent the nuances of mental health. Sometimes you must drop the legal policy jargon and be courageous enough to step forward and have a human-to-human conversation with the person who is struggling. In turn, it's up to us to voice when we are struggling.



Create a safe space to foster open conversation.


Before we can even think about approaching mental health issues, we have to recognize that they exist and affect all of us. The team at Doist is doing this well, addressing isolation, anxiety, and depression in the remote workplace in a recent post, linked here.



Lead by example.


There's a lot to be said about action vs. words. Preaching the word of mental health best practices is a start, but actually showing your team you're prioritizing it in your own world will make all the difference.
And of course, act with compassion. The piece by OpenView has a lot more to offer than just what I highlighted here, so please, consider taking a look.
Let me know what you're doing, for yourself and/or your teams, to foster mental balance. No suggestion is too small. (I just ordered a fancy diffuser for my makeshift office setup and you know I'll be pumping that lavender oil all the day long.)
You can reach me at abby@recurnow.com to keep this conversation alive.
The Subscription Stimulus Package
If you haven't yet, be sure to check out our Subscription Stimulus Package, an initiative we launched with 30+ other names in the space (and room for more partnerships) to help get our neighbors back on track.
If you're interested in getting on board for 10% of your MRR in savings, head here.
If you're looking to partner with our crew, email brian@profitwell.com for more intel on collaboration.
Over the next few weeks, we'll be revealing more data on how the subscription market is shifting and continue to rally the community to help you grow during this difficult time.
There have been plenty of dark moments, but there is beauty to be found in this—in the ability to come together and fight for our team and our customers. We're in this together.
---
ProfitWell featured user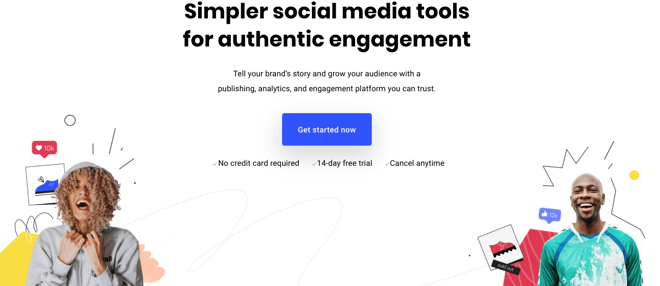 Our featured user today is Buffer, creators of simpler social media tools for authentic engagement. With it, you can tell your brand's story more seamlessly and grow your audience with a trusted publishing, analytics, and engagement platform.
Not to mention the team at Buffer is here to help the greater good, launching another COVID-19 initiative we're digging. Because they know that running a business takes drive, determination, and grit—which is overly the case right now. And they believe in the power of small businesses to make big change.
If you're a business in a critical industry, you're performing essential services to support your community, or you've been adversely affected by the crisis, the Buffer team encourages you to get in touch to share your story—and they'll connect you directly to a Buffer Customer Advocate to provide the applicable support.
Head here for full details on the initiative and here to kick off your two-week free trial with Buffer.
---
That's a wrap on your April 17 Recur Now. If you have news to spread or input on any topic we cover, don't hesitate to reach out to me at abby@recurnow.com.
And if you're not already on the list to receive daily episodes, be sure to sign up at recurnow.com. Coming soon, we officially launch our B2B SaaS index—to keep you informed on market spend, sales forecasting, and growth decisions.
This series is a Recur Studios production—the fastest-growing subscription network out there. If you find use for this show, subscribe for more like it at profitwell.com/recur.