After a brief hiatus to bring you a new and improved Recur Now, we're so glad to be back. Without further ado, let's get right into what's on tap for today.
Amid recent tension toward Apple and its in-app purchase system, we discuss whether Apple's commission fee is worth SaaS companies launching an iOS app.
We've also got the latest numbers from our B2B SaaS index, SaaS headlines you need to learn from, and a spotlight on Pusher—this week's ProfitWell featured user.
Listen wherever you get podcasts:



It's Apple's world, should we live in it?
Apple is the only option for distributing apps on iPhones—currently, there are 1.4 billion iOS users and 23 million registered app developers. It provides an easy-to-use and incredible distribution opportunity—but for a price...to the tune of 30% per in-app purchase.
Recently, a new email platform, Hey, has been publicly outraged by this 30% commission fee. These recent arguments bring up a valid question: Is this commission fee worth Apple's distribution for SaaS companies?
So, we're providing you with some food for thought. Apple, being the empire that it is, we'll weigh the pros and cons that come with distributing through the app store, and what it all means for your business.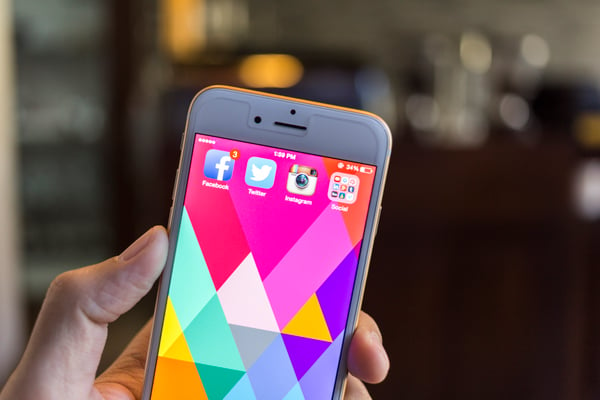 Distribution and ease-of-use
Paying that 30% commission fee could be argued as worthwhile for a few different reasons. First, billions of people can use it, potentially increasing your customer base. Second, as a developer, it's easy to get the actual app up and running. And third, having an app makes your customers' experience optimized.
Let's not forget: Apple's App Store has paid out $155 billion to developers since 2008.
To further prove this point is Neel Desai, ProfitWell's Product Lead. He worked closely with Apple last year, as we were launching our own mobile app.
Neel says:
"Apple has done the hard work over the last 10-15 years in developing an audience and making sure that they are providing a really easy way to get your app in the hands of a lot of people. With that audience comes a lot of perks."
Launching an iOS app provides vast visibility and a strong customer experience, but, is taking 30% on each sale too high?
The alternative
Many developers feel that it is. For those companies just starting out, giving up any cash can feel especially risky.
Using Hey as an example—they charge $100 a year per user—so Apple earns $30 from each sale.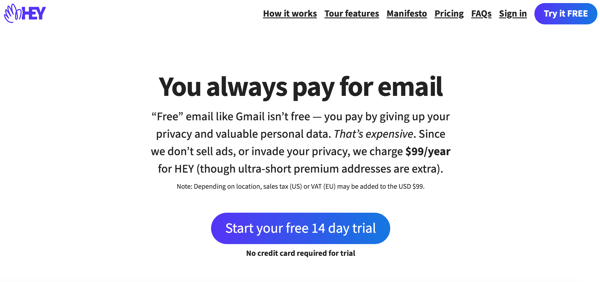 If you feel that's too much to give, there is another, less appealing, option. Neel says,
"You don't necessarily need a native iPhone application. You can strictly have a web-based experience for your product. Now, it's not going to be optimized. It's not going to be able to take advantage of the power of the iPhone or iOS devices."
The tradeoff is—you're adding friction to your customer experience—which could lead to a long-term impact on your retention.
If you can't provide an easy-to-use experience—then there's a good chance your customers can find it elsewhere.
Assessing these points of visibility and user experience versus saving 30%—How do they impact the way your SaaS company looks at the app store?
So, is Apple worth it?
Let's not forget, Apple isn't the only Big Tech player. There's also Google—which has 1 billion users and also takes 30% from in-app purchases. So companies only have two app distribution options, unless they choose not to have an app at all.
Some may argue this is a monopoly and unfair, but others claim it's just how business is done.
Neel says:
"It's very easy for us to take a position that like, yeah, Apple taking 30% is too much, but you forget like Apple is a luxury brand and they can do whatever they want because they've worked hard at getting an audience this big."
Again...after going through the points, we ask: Is the 30% cut Apple takes worth distributing through the app store?
Having an optimized user experience and an accessible app is expected of SaaS companies.
Since Google and Apple are the only distribution options, both claiming 30%, maybe it is a monopoly. This reality may not be ideal, but until the government gets involved or another player comes along—businesses just have to deal with it.
Apple has created this insanely huge distribution reach that you'll no doubt benefit from. So right now, there really aren't any other options that can provide the return you're looking for.
It's Apple's World and we're all just living in it, right?
---
How is the B2B SaaS market trending?
📈7 day +1.09% | 📈30 day +4.81% | 📈90 day +9.9%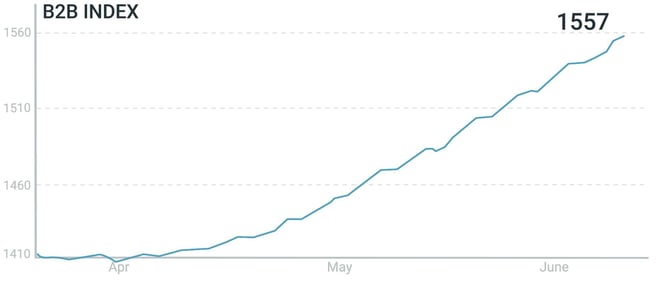 How are churn and new revenue trending over time?
---
MRR LOSS -0.34%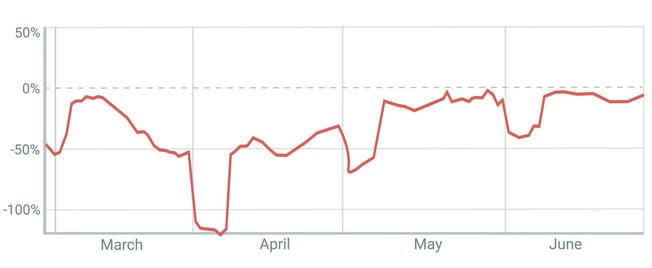 ---
MRR GAIN +1.25%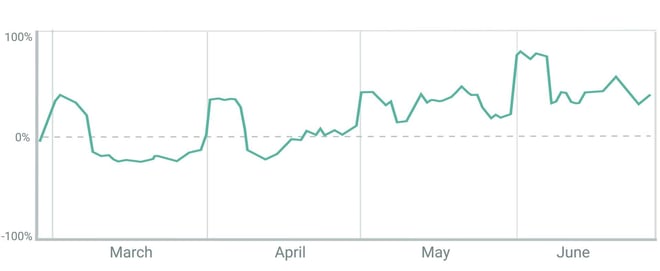 Overall B2B SaaS growth continues to climb. Today we're at 1,557—increasing by 1.09% percent over the last week.
We start this week with MRR lookin' good. The MRR Gain Index (which represents upgrades & new revenue) has gone up 1.25% over the last 24 hours and MRR Loss (namely, representing churn in the market) has gone down by 0.34% over the last 24 hours.
Be sure to check your subscriber newsletter for regular updates to your index.
You can also share the data with friends and fellow industry players that could use it right now. Send me their email address to grace.g@profitwell.com and I'll get their name on the list. Or they can subscribe directly at index.profitwell.com.
---

Canva: an SEO empire
Canva—the graphic design platform—recently hit a $6 billion valuation—touting 20 million monthly active users across 190 countries.
But this wild success didn't happen overnight, just as Rome wasn't built in a day.
Canva, as first reported by Foundation Labs, loves content. We agree, content is good. But one aspect of content that they really tap into is search engine optimization.

Many companies are switching over to video marketing and podcasting—which I do enjoy. But, Canva proves the power of blogging is still very much alive.
One reason why their SEO content really rocks is because they focus on keyword intent. Keyword intent represents the purpose of someone's search. Focusing on intent helps better direct people to content and landing pages specific to what they need. As a result—more conversions.
So, if you want to someday be a six billion dollar unicorn like Canva then I suggest taking a page out of their playbook and study up on optimizing SEO content.
---
Yes, you can measure company culture
A lot of business leaders think you can't measure company culture.
But actually—an article by The Drum says you can.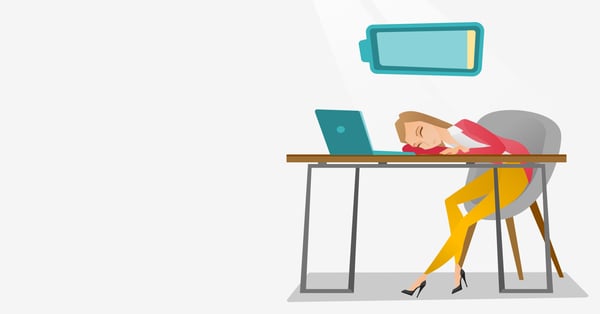 To nip any confusion in the bud—company culture is essentially the personality of your company. Are employees happy? Relaxed? Stressed? Your culture is a combination of how employees feel plus your mission and values.
So how do you measure it?
Not with a standard 12-inch ruler of course but key performance indicators certainly help. KPIs reveal how an employee is performing. Are they reaching their goals? Hitting numbers?
If they're performing well—keep that momentum. If things aren't going well—try to determine what might be the cause? Is the work environment to blame? Or are they not a good fit for the role? Then, adapt to help that employee succeed. In the end, their success will foster a more positive company culture overall.
---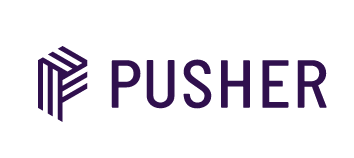 Our featured user spotlight is on Pusher, helping you build apps, not infrastructure.
Pusher helps developers create collaboration and communication features in their web and mobile apps. It helps you send things like notifications, location tracking, and messaging.
With everyone on the go and the world in our pockets—having an easy-to-use app is essential. Pusher will help you bring that in-app experience to the next level.
Click here to set up a free account, or contact the sales team here.
---
That is a wrap on this week's B2B SaaS happenings. Catch you back here next time with more news and more data. Make sure you're subscribed at recurnow.com or wherever you listen to podcasts.
If you have news to spread or resources to share with our audience, you can always connect with me at grace.g@profitwell.com to get the good word out there.