Time is precious. It seems like no matter how much we work to optimize our time, there's never enough of it.
If we, as SaaS operators, feel like there's never enough time—why do we expect our customers to needlessly give up theirs?
In all honesty, customers don't want to carve out 30 minutes to talk to your sales rep about pricing. Save them the time and put it online.
Listen wherever you get podcasts:



Don't call; put it in writing
Last week—we came across a tweet by John Max Boling, Head of U.S. Ops at ROAS media, that read:
#saas companies

Don't make me book a 30 min call with your junior sales rep just to find out your pricing.

That's it

That's the tweet

— John Max Bolling (@jmbolling) July 13, 2020
Short and sweet but he has a point—people don't want to spend the time talking about pricing when it can be clearly listed on your website. Making someone call and talk on the phone creates friction—the more friction, the less a prospect is likely to convert.
That's why today we're digging into the value of pricing pages, a page on your website that lists all the pricing options and features that come with your product. A strong pricing page will save your customers' time and also make them convert quicker.
First, I'll tell you the two things that make for a successful pricing page, then I'll share best practices in building one, and we'll end with how you can track your page's stickiness.
Consider the "ease" factor
The success of a pricing page boils down to two things: ease of understanding and ease of choosing a plan.
With ease of understanding, think—are the different options explained well? As for ease of choosing a plan, consider... can customers easily decide which one best fits their needs?
When thinking about your pricing page, always think about these two factors of "ease."
Building the page: best practices
Keep it simple. While you might assume having a pricing page as detailed as possible and listing every single feature that comes to mind, is optimal, it's not. Sure, you want to be thorough, but you don't want to be so detailed that customers don't know where to start. Instead, focus on being concise.
Secrets don't make friends and they certainly won't convert customers. Don't keep your pricing a secret—state it clearly on your website. Publishing your pricing exudes confidence on your behalf and will quicken the process.
Build tiers that align with buyer personas, or these three elements: demographic data, valued features, or willingness to pay. Each tier should align with a customer's certain needs.
Center your pricing around a value metric—or what you charge for, like per 100 videos or per 100 users. Although each tier can have different features, you should feature your value metric prominently on your pricing page.
Don't be afraid to let your brand's personality shine through on your pricing page. Make the color schemes memorable and consistent with your other website pages. You can also get creative with tier names–going beyond basic, standard, and premium.
And now, what can you track to see if your pricing page is effective?
3 things to track
You want to look at time spent on page, bounce rate, and conversion rate.
With time spent on page: are people spending 25 minutes trying to read through your prices? Oftentimes, the more time spent means the more confusing your page is. Simplify it.
How about Bounce rate? Are people leaving as soon as they get onto your pricing page? That's just as bad as spending too much time. Either you aren't open enough about your prices or your prices don't align with the value they need.
Now finally, conversion rate. How many people visit your pricing page and then turn into paying customers? Low conversion rates indicate your pricing page isn't as effective as it should be. A good way to improve it is by simply adding a call to action, leading them to a demo or sign-up page.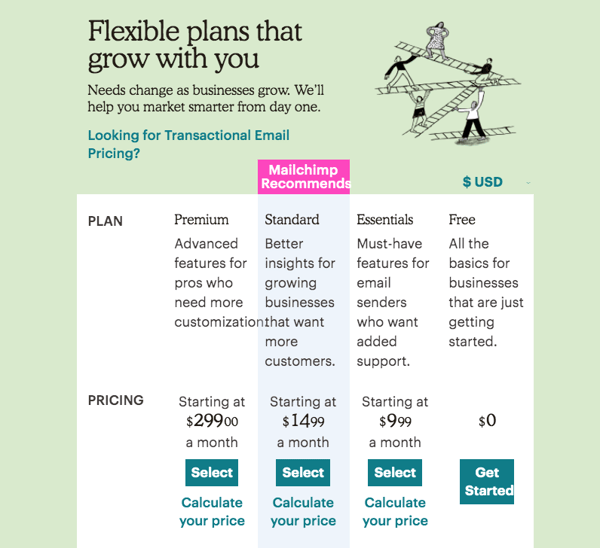 Mailchimp's pricing page is a good example of being concise yet informative.
Remember:
Nobody wants to talk to a sales rep for 30 minutes or more about your pricing. Save you and your customers the time by optimizing your pricing page.
Remember you want to keep it simple: it all boils down to ease of understanding and ease of choosing a plan.
For an in-depth guide on pricing pages + examples → click here
---
How is the B2B SaaS market trending?
📈7 day +0.94% | 📈30 day +3.88% | 📈90 day +14.02%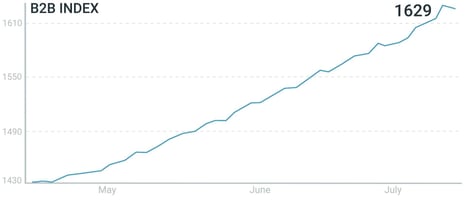 How are churn and new revenue trending over time?
---
MRR GAIN +0.54%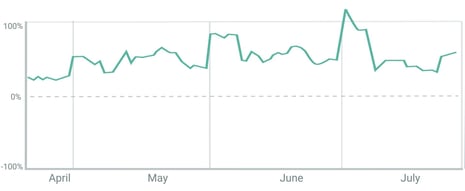 ---
MRR LOSS -0.24%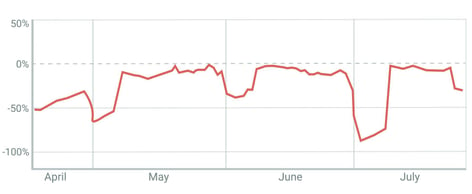 Your B2B SaaS Index is valued at 1,629 points today—with overall growth increasing 0.94% over the last week.
The MRR Gain Index (which represents upgrades & new revenue) has gone up 0.54% over the last 24 hours while MRR Loss took the slightest of hits—going down 0.24% over the last 24 hours.
Be sure to check your subscriber newsletter for regular updates to your index.
You can also share the data with friends and fellow industry players that could use it right now. Send me their email address to grace.g@profitwell.com and I'll get their name on the list. Or they can subscribe directly at index.profitwell.com.
---

Raising prices isn't mean
How do you raise prices during sensitive times? Well, our CEO Patrick Campbell put out a helpful tweet thread answering this question—and also making note that raising prices is always sensitive, so it needs to be done well.
Yesterday a founder friend asked how to raise prices during sensitive times.

I explained raising prices is always sensitive, so you need to do it right.

Here's the right way, including email copy we use. 👇 pic.twitter.com/OPHb4fLBb9

— Patrick Campbell (@Patticus) July 24, 2020
Some takeaways from Patrick:
Raising prices is not mean, it's necessary. If your value goes up, then so should your prices.
Collect data to ensure you're raising prices the correct amount.
Then, run an impact analysis to see the impact on existing customers.
Communicate with customers if you're raising prices.
To do it right: collect data to ensure you're raising prices the correct amount. Then, run an impact analysis to see the impact on existing customers. And of course, don't forget to communicate. If you're raising prices, don't leave customers in the dark. PC included an example of a good way to talk to customers about price changes.
Check out the full thread → here
---
Adding the human touch
The average person will watch 84 minutes of online videos every day this year (an honestly low number compared to my recent screen time reports, yikes) Anyway, with consumers hungry for video content—your personalized video marketing needs to stand out.
Wordstream published a good read on how to increase engagement with personalized video marketing.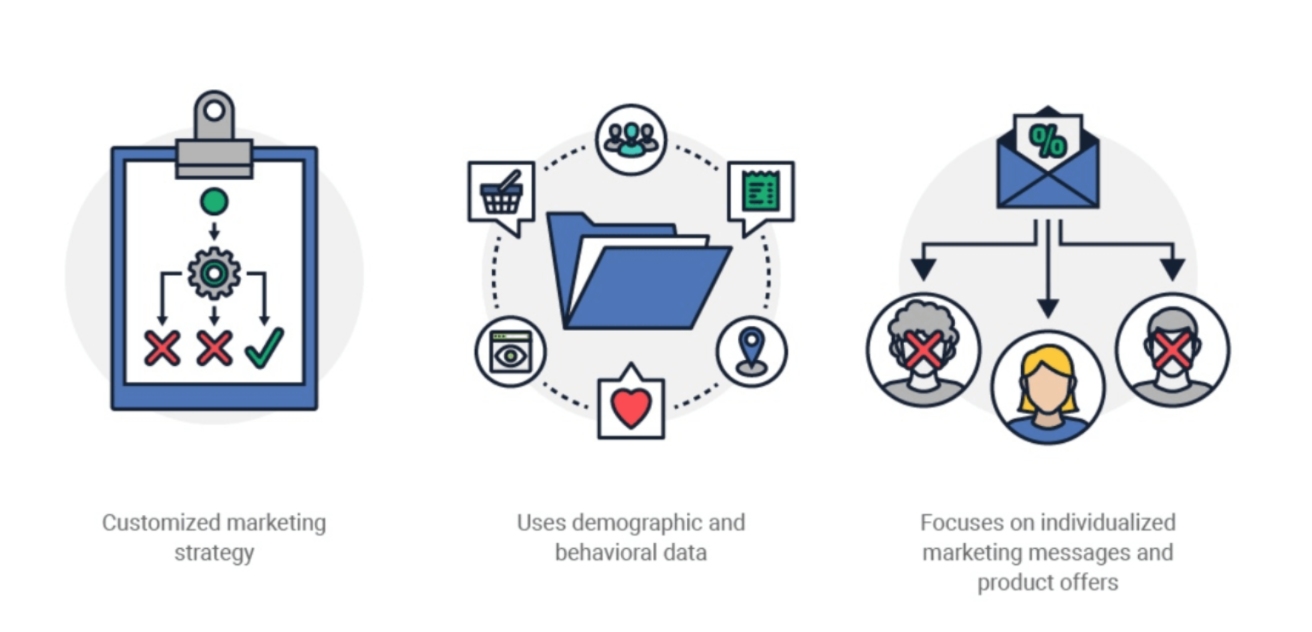 One idea we've seen success with here at ProfitWell is using video for event invites. Next time you have an event on the radar—whether it's a tutorial, webinar, or product launch—send a personalized video to attendees. Research shows personalized event invite emails have led to an 8x improvement on click-through rates. And when you add a personalized video to the mix—open rates increased to 36%.
With most people still working remotely— a personalized video will elicit positive emotions and add a human touch to your outreach.
For more personalized video marketing strategies → click here
---


Today's ProfitWell's featured user is Smarter Queue: the all-in-one social media management tool for marketers, influencers, entrepreneurs and businesses.
SmarterQueue will help you manage your top social networks—like LinkedIn, Twitter, Facebook, and Instagram—also helping you boost traffic, leads, and revenue by 10 times.
To learn more about SmarterQueue → click here
---
That is a wrap on this week's B2B SaaS happenings. Catch you back here next time with more news and more data. Make sure you're subscribed at recurnow.com or wherever you listen to podcasts.
If you have news to spread or resources to share with our audience, you can always connect with me at grace.g@profitwell.com to get the good word out there.