Today, we're all in sales. Plus, Peanut—a social network for women—thrives amid a pandemic. (I'll tell ya just why.)
And we wrap with a giveaway you'll want to get your hands on.
Listen wherever you get podcasts:


How is B2B SaaS growth trending over time?
---
📈7 day +0.41% | 📈30 day +1.23% | 📈90 day +3.31%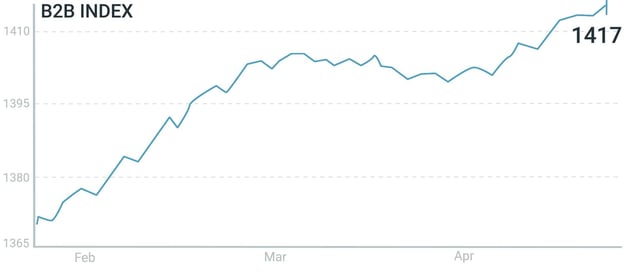 Before the global crisis, we'd seen pretty steady growth across the index, at a 2.5% increase in January and 1.9% in February of 2020. By March 15, the market had grown 5.3% since the start of the year.
Unsurprisingly, though, that growth flatlines beginning in mid March, as the world deals with a global crisis. The flatlining began around March 15, and continued through the first week of April. So far, the market has rebounded slightly in the four weeks since April 7, but at a slower growth rate than before the downturn.

Currently, we see a +0.41% change in the index over the last week, and a +3.31% change in comparison to the index as it's existed in the last 90 days.
How are churn and new revenue trending over time?
---
MRR LOSS +1.36%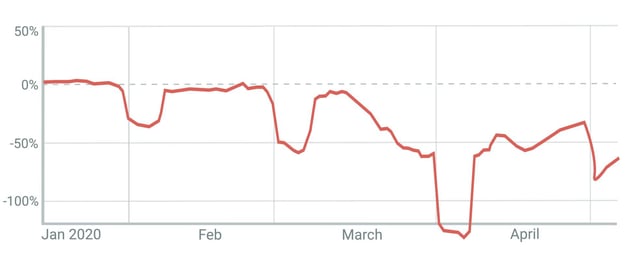 ---
MRR GAIN -1.90%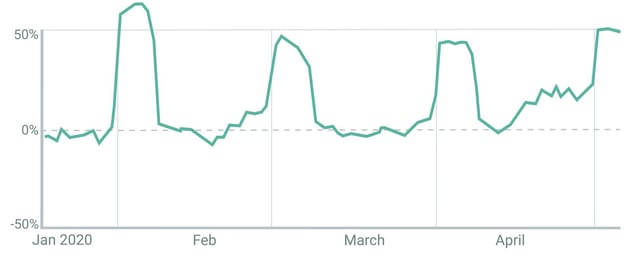 Daily updates of the index can be found in your subscriber newsletter each day, so be sure to check back to see what's up in the B2B SaaS market—for better informed decisions on market spend, sales forecasting, and growth choices.
You can also share the data with friends, colleagues, and fellow industry players that could use it right now. Send me their email address to abby@recurnow.com and I'll get their name on the list. Or they can subscribe directly at index.profitwell.com.
Now, what's happening in B2B SaaS news?

What do you mean, customer success shouldn't sell?
Jay Nathan, B2B SaaS retention, expansion, and scaling expert, says: "We are all in sales."
Too often, we hear statements like, "Customer success shouldn't sell." But, Jay says, "being in sales doesn't always mean prospecting and closing contracts." It means convincing customers to do something—like take a meeting, adopt your solution, see the value you can provide, or be a reference. And the two—namely, CS and sales—are often more alike than we even admit.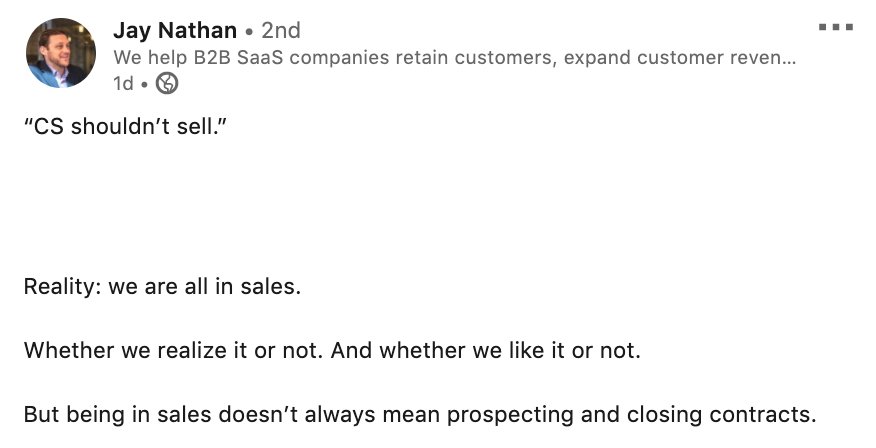 It all comes back to building relationships. Because when your customers are happy, they stick around. And when they stick around, you make money—2.6x as much money, according to a report by Annex Cloud. Guiding people effectively through that journey helps them see the value your service provides at each step.

Get it right and your customer success strategy can decrease customer acquisition costs, increase lifetime value, and make a direct impact on your revenue potential.
And on the flip side, we know SaaS sales is an entirely different animal than regular product sales. The goal in SaaS sales is not to convince your customer to buy your product there and then—it's to win that customer over for a lifetime.
Being a great seller of SaaS products is decided more by the intelligence of your approach and the thoroughness of your preparation than in pure sales ability.
When revenue is tied directly to recurring monthly payments, any negative experiences that lead to churn have a direct impact on your bottom line. Considering your customer success strategy in cohesion with your sales approach will not go unnoticed (or unproven for success).
Jay wants to know (and so do I)—Do you agree? What's your approach to marrying CS and sales look like? Or are you of the camp that the two should live separate lives, in harmony from afar? You can reply to Jay's LinkedIn post on this directly or reach out to me at abby@recurnow.com to discuss.
If you're interested in further strategy and approach resources on CS and SaaS sales, we have a bunch that'll help you out here, linked accordingly throughout this piece.
Peanut raises $12M amid a pandemic
Now, an ode to the female powers that be. We know right now, amid a crisis, leadership takes on a whole new meaning.
And as we've seen Life Balance Coach Kate Byars preach: For even the most experienced female leaders, "The name of the game is no longer about getting a seat at the table. It's about keeping that seat in high-stress situations... The sad fact is that successful professional women are struggling to navigate their careers without making huge sacrifices in their personal life."
Since we can relate (and too often it simply feels like the nature of the beast) we are pumped to see products like Peanut, a hyper specialized social network for women, raise $12 million in funding—during a pandemic, nonetheless.
Peanut, an app that began as a tool for finding new mom friends (functioning similarly to a dating app), has evolved into a social network, now used by 1.6 million women to discuss a range of relatable topics—from WFH struggles to forgoing IVF treatments, and female health woes amid a crisis.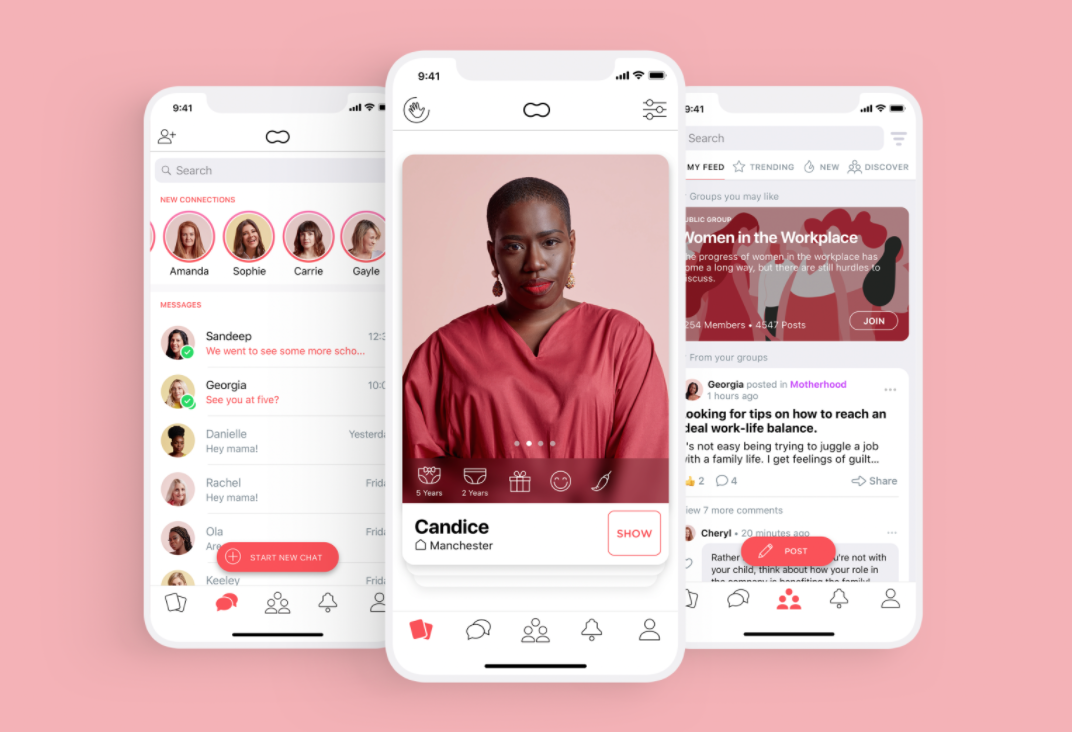 And there are so many cool features to this app, like a mute button for topics or conversations you don't want to get involved in (right now, that could mean coronavirus or any particular stressors/anxieties).
Peanut's real strength, though, is not necessarily in the types of communities it grows on its platform, but how they're created.
There has not yet been a social network focused on "building a platform for women, thinking about women's needs and built by a woman. So what we end up doing is using things that already exist—trying to twist them and mold them into what we need, and never getting it exactly right," says CEO Michelle Kennedy. "We can do better than that."
And one of my very loyal Recur Now listeners can attest. When asked about which WFH habits she hopes will stick around when the pandemic is cleared, she had a most insightful reply.
As a working mom, even with a committed partner, she confided in me that keeping up with the 60+ hour workload (the case for so many) is simply not an option anymore.
So she hopes, "We are able to move forward with a more flexible, agile workforce. One that allows for flextime and empathy for a diverse set of home & family circumstances. One that affords talented professionals an actual shot at work/life balance...
If we emerge from this crisis a professional community that acknowledges, appreciates, and embraces a far more diverse workforce and acceptable ways (and amounts!) to work, this tragedy won't be all for naught."
If you have thoughts on this, please don't hesitate to send them my way, to abby@recurnow.com. I am all ears.
It's Friday and we're feeling generous
🚨GIVEAWAY ALERT: In case you missed it, we launched season two of our interview-series Protect the Hustle this week. In the freshest episode, Founder/Author Rand Fishkin gets real on the struggles of mental health and being a people pleaser in the SaaS space.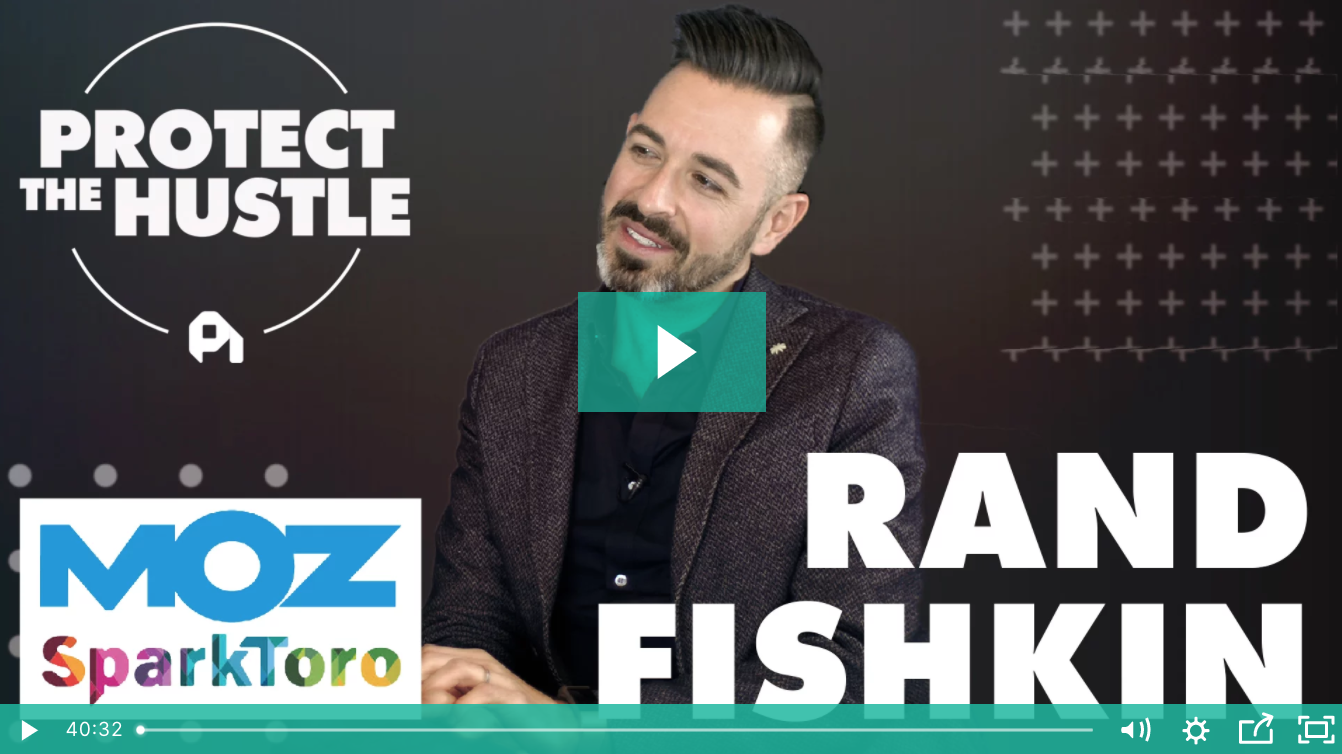 If you're interested in a free copy of Rand's book, Lost & Founder: A Painfully Honest Guide to the Startup World, simply tweet or post to your LinkedIn account about Recur Now or Protect the Hustle—screenshot the post and send it to me at abby@recurnow.com.
We'll send copies to the first five listeners to do so.


Reminder: Subscription Stimulus Package
PSA: Your Subscription Stimulus Package is still thriving and ripe for the taking. It's an initiative we launched with 70+ other names in the space, with room still for more partnerships, to help get our neighbors back on track during a time of uncertainty for so many.
If you're interested in up to 20% of your MRR in savings, head here.
If you're looking to partner with our crew and offer your own savings initiative, send a note to brian@profitwell.com for more on collaboration.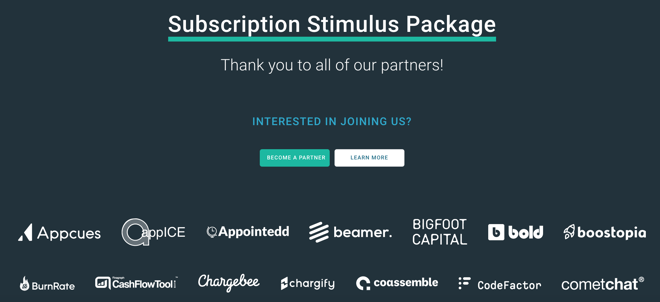 Click here for our list of partners in their entirety.
---
In the name of further female empowerment, as well as finding a little zen, our featured user today is a community called Yoga Girl.
Yoga Girl is creating a community, a movement, a lifestyle.
Their team's core belief is that to heal the world, we must first heal ourselves, and that inner and outer work goes hand in hand. Their mission is to provide support for healing and to expand self-love into a modern lifestyle, so that we can find the ground from which to give.
Yoga Girl offers meditation, mindfulness, healing, and health practices via video, podcast, reading material, and more. You access all that and more, here.
---
And there you have it, another week in B2B SaaS news, data, and discussion.
We are also launching a weekly Recur Now newsletter, if you'd rather a weekly, abbreviated roundup of B2B SaaS headlines, send me a note to abby@recurnow.com and I'll get you on that list.
This series is a Recur Studios production—the fastest-growing subscription network out there. If you find use for this show, subscribe for more like it at profitwell.com/recur.