Today, we are asking the dreaded question: What does marketing actually do?? Plus, we spot a new podcast for those in the subscription camp. And the 65+ startups helping you nail your work from home.
Listen wherever you get podcasts:


---
Top B2B SaaS news



Marketing miscommunications (not a good look)
Today, I spotted Danny Asling, a B2B SaaS marketing leader, bring up something interesting on LinkedIn. It's about internal marketing, a topic I've witnessed companies too often ignore. But this concept can essentially build or break your marketing teams.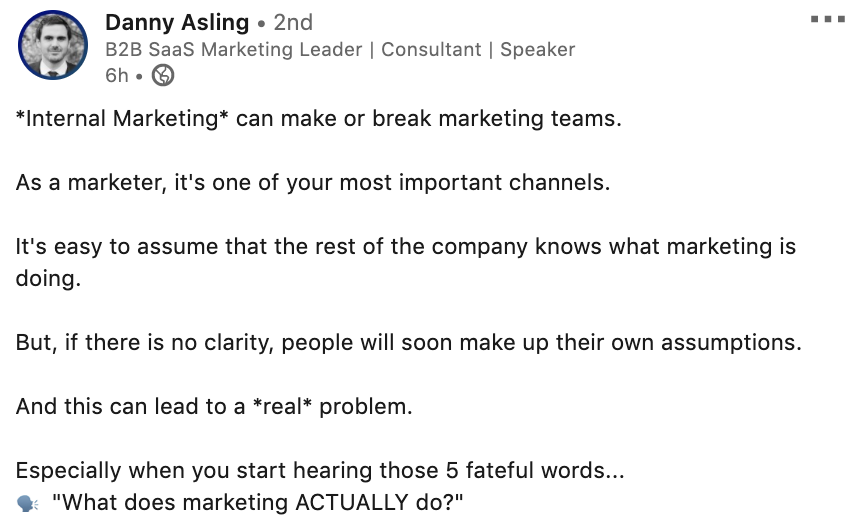 And of course it's easy to assume the rest of the company knows exactly what marketing is working on. But think of it on the flip side. If you're on the marketing team, are you fully in the loop on product, finance, or HR? Perhaps yes, perhaps not.
If there isn't clarity, people will make their own assumptions.
Especially when you start hearing those five fateful words, he writes: "What does marketing actually do?"
But when that's the case, everyone loses—including your customers.
So here's Danny's take:
And I'll add a humble brag in here that our marketing team at ProfitWell does many of the above, and they do work. It's not just the frequency of your communication. The magic is in the how, Danny reminds us.
So, what are you doing to close the gap of miscommunication in marketing?? Share with me to abby@recurnow.com and we'll discuss.
New podcast alert 🚨
We're eyeing a new pod drop that you'll want to get in on.
Amanda Northcutt, an expert in subscription company consulting and recruiting, launched Sales in the Subscription Economy—a podcast by sales VPs for sales VPs competing in the subscription space, trying not just to survive this crisis, but emerge from it even better.
The experts she interviews share wisdom you can start implementing with your sales team, stat, as they also tackle challenging questions with regard to the ever changing economic landscape as a result of COVID-19.
So, why Amanda? Why this podcast? Amanda has spent 15+ years working globally in and on recurring revenue businesses across dozens of industries as a sales leader, coach, consultant, and fractional CSO.

Here's a bit from the first episode with Aaron Dorondo, Head of Sales at Follow Up Boss, regarding rebuilding post-pandemic.
"Put people first. Always know that whenever somebody is inquiring, if you have an inbound lead, that's somebody that right now should be extremely precious to you, because not only are they taking time during this strenuous and stressful period we're in to evaluate what it is you're offering them, it also means they're probably a really solid prospect because they're in a position to do so.
We need to be the calming force within this. If we're anxious and driving things with too much pressure or using tactics that are forcing people that are already on unstable ground, or feeling unstable at least, to make decisions that they're not ready for, we're going to alienate them, not just from ourselves, but to turn away from any surface possibly.
And just remember that the seeds we're sowing now will certainly reap great benefits down the line, and if we're focused on people before profit in this time, not only will we weather this storm, we'll be in a position generally to come out the other side really, really successful and ready to help things grow."
Amanda says she's found that the "who" of an organization is often a much bigger challenge to overcome than the "what" that a business offers. And that's just what this podcast aims to uncover.
Subscription Stimulus Package, all for you
A friendly reminder that we've officially launched the Subscription Stimulus Package to offer up to 10% off your MRR in new products. We're in it with over 30 names in the space—from Salesflare and Selly to Privy and Proof—to help get you rolling again.
---
Today's featured user is Notion, an all-in-one workspace.
When our team switched over to using Notion, I can admit I was hesitant to implement an entirely new tool. But it turns out the onboarding was seriously seamless and I can attest it's upped my productivity and our team's communication capabilities in its entirety.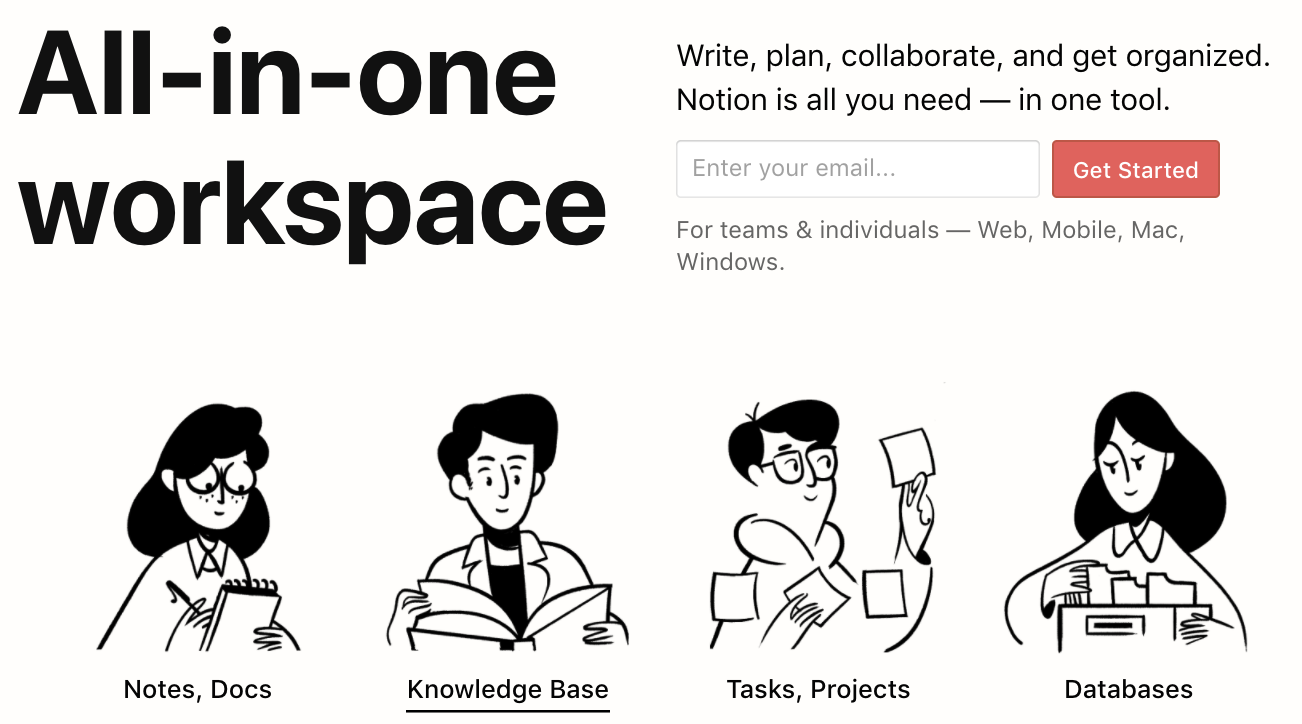 Notion is essentially a documentation hub, a blend of your everyday work apps, together in a cohesive space (which soothes my OCD tendencies quite swimmingly). We utilize the platform for cross-collaboration with teams and for company-wide transparency, as well as for individual use.
This month, Notion was valued at $2 billion during its Series A and was also mentioned in CB Insights' list of 65+ startups helping you work from home. You can start for free, or for as little as $4 per month.
Click here for all your details.
---
That's a wrap on your April 13 episode of Recur Now. If you have news to spread or input on any topic we cover, don't hesitate to reach out to me at abby@recurnow.com.
This series is a Recur Studios production—the fastest-growing subscription network out there. If you find use for this show, subscribe for more like it at profitwell.com/recur.