Today, all things beautiful—a visit to the House of Beautiful Business and the prettiest landing pages this side of subscription. Plus, what's on tap in can't-miss events this week.
Listen wherever you get podcasts:


How is the B2B SaaS market trending?
---
📈7 day +1.00% | 📈30 day +2.57% | 📈90 day +4.55%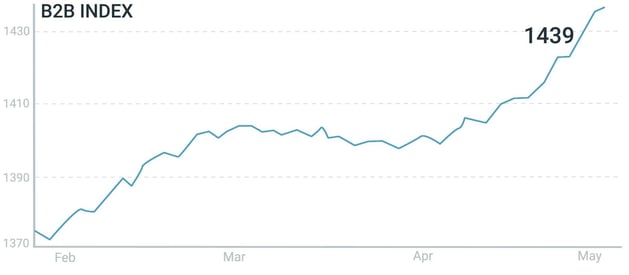 We're seeing a bit of a slow down in B2B MRR growth, with the MRR Gain Index at -0.76% change in the last 24 hours. However, overall B2B SaaS growth is still in the positives, at +1.0% change in the last week. And you know if it's up and to the right, we'll take it.
How are churn and new revenue trending over time?
---
MRR LOSS +1.80%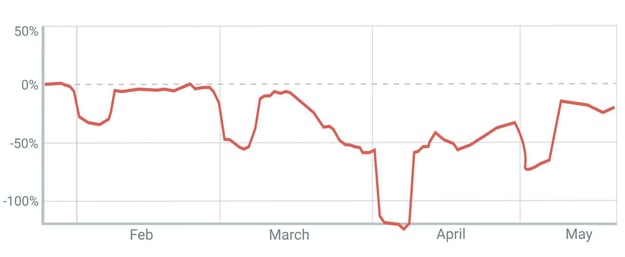 ---
MRR GAIN -0.76%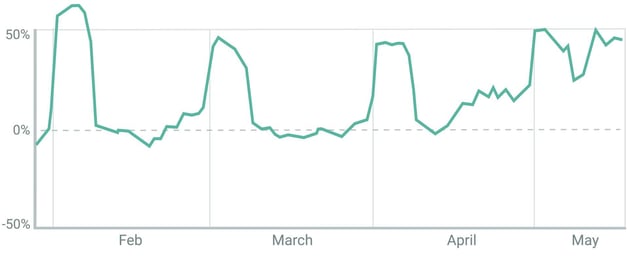 Remember to check your subscriber newsletter regularly for everyday updates to your B2B SaaS Index overall, plus a look at how MRR Gain (i.e., upgrades and new revenue) as well as MRR Loss (i.e., churn) are trending.
You can also share the data with friends, colleagues, and fellow industry players that could use it right now. Send me their email address to abby@recurnow.com and I'll get their name on the list. Or they can subscribe directly at index.profitwell.com.


Getting trendy
Just as we see trends in anything—from fashion and fitness to food and technology— subscription is no exception.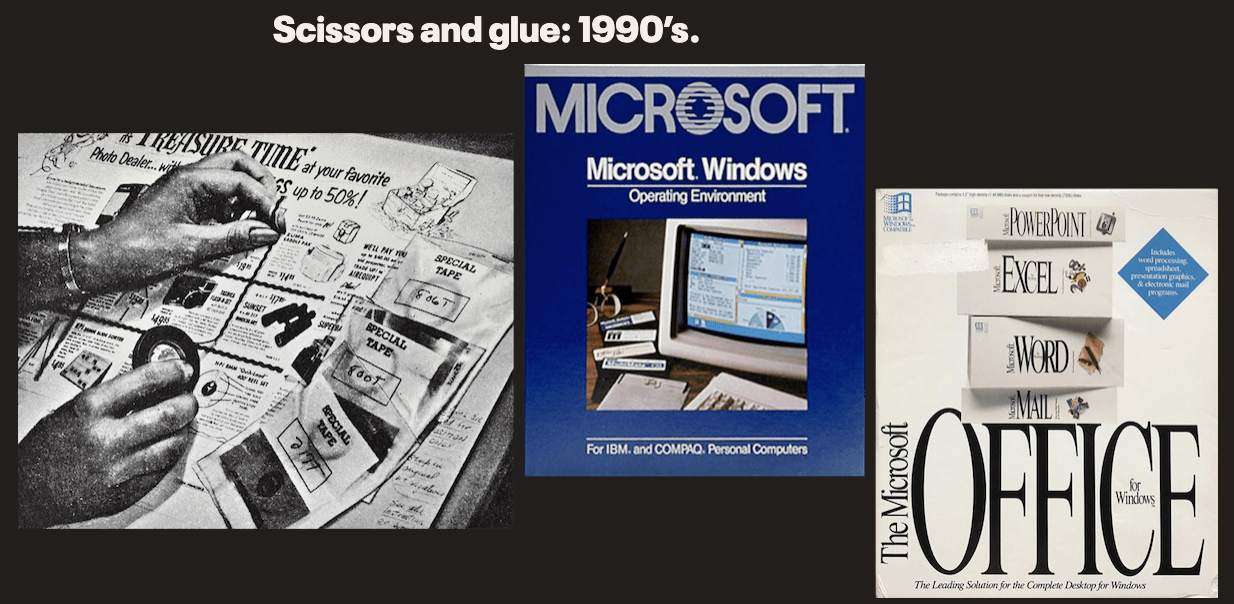 Capiche, the SaaS conversation starters, dropped a blog post all about this—how subscriptions single-handedly brought back the design trend that is skeuomorphism. (If you're not sure what the heck skeuomorphism is, it's a design concept of making items represent their real-world counterparts, namely 3D claymation. And it's everywhere in SaaS right now.)
---
"Startup websites were a bit stuck with the same illustration style and everything was looking the same. 3D graphics brought something fresh and new."
---
For the design nerds out there, or anyone interested in a bit of art history, Capiche's blog post takes us back to the landing pages of yesteryear, and shows just how much they've evolved—from the BBC's simplistic "This is the BBC" logo to the influx of screenshots, which turned into sketches, and eventually skeuomorphism.
---
"Claymation-style 3D hands imply our design tool is our friend."
---
3D graphics landed and the subscription website world was forever changed.
But where are we headed next? I'm normally quite nostalgic, but after reliving the "good old days" of outdated landing pages, I'm skeptical… and ready for the new.
To keep up with the times, be sure to check out the article in full. It's a fun read.
Welcome to my house (it's beautiful)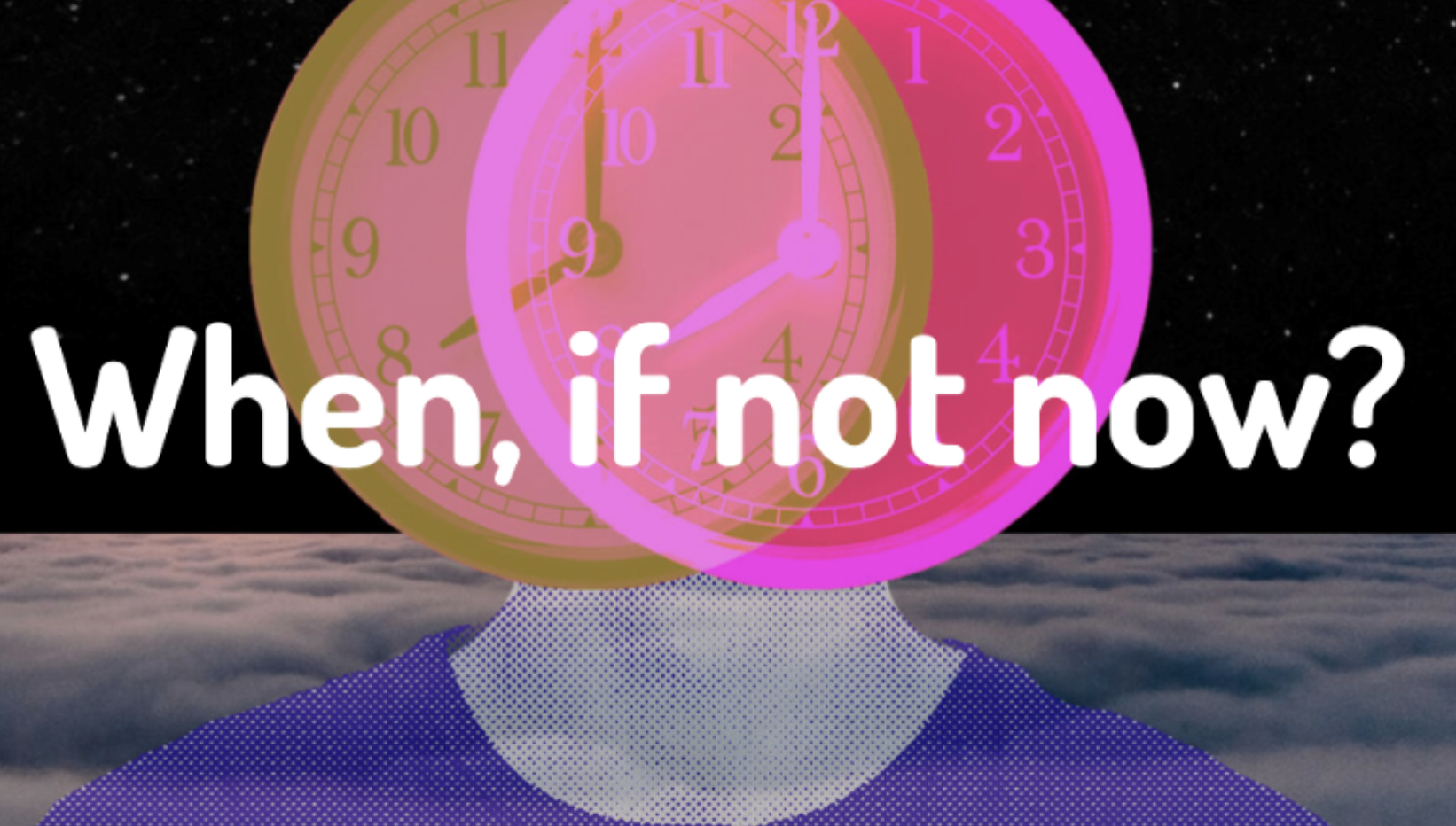 Now I take a trip to the House of Beautiful Business, a global think tank and community for "making humans more human and business more beautiful."
(I received intel on this one from a Recur Now listener. Shout out to Vinish.)
It's a novel idea, a virtual community of sorts, for professionals to come together and topically immerse themselves in various areas.
The House of Beautiful Business has a virtual summit coming up in October, called The Great Wave—a four-day, virtual-physical, global-local happening to create a positive vision and playbook for business in the (post-)pandemic era.
If you want to get involved sooner, though, in the meantime you can get involved in the House with their Living Room Sessions, which involve conversations, masterclasses, ask-me-anythings, debates, and social experiments, via online sessions, as part of a curated program with special guests.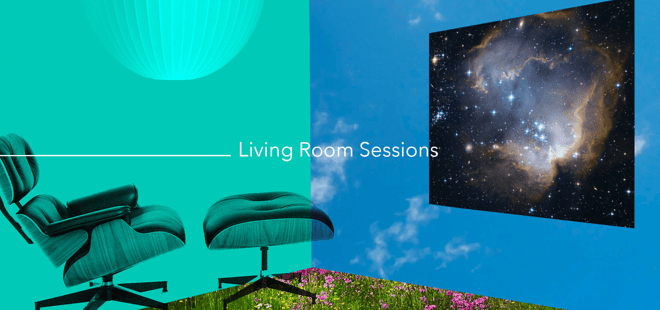 One of the latest sessions posed questions about taking pause—asking that before we go back to normal, we actually stay in this space a bit longer. It's a deep look at the workplace and beyond, with a proposition that, moving forward, we need new language, new leadership, and more time.
If that piques your interest, there's a really good post on Medium that sums up the happenings of that particular Living Room Session.
And if you want to get involved in future sessions, you can find more info. on that, here.
A conversation starter
Here's a little thought provoker to kick off your week. I caught a tweet by Daniel Gross, Founder at Pioneer, last week, that got me thinking.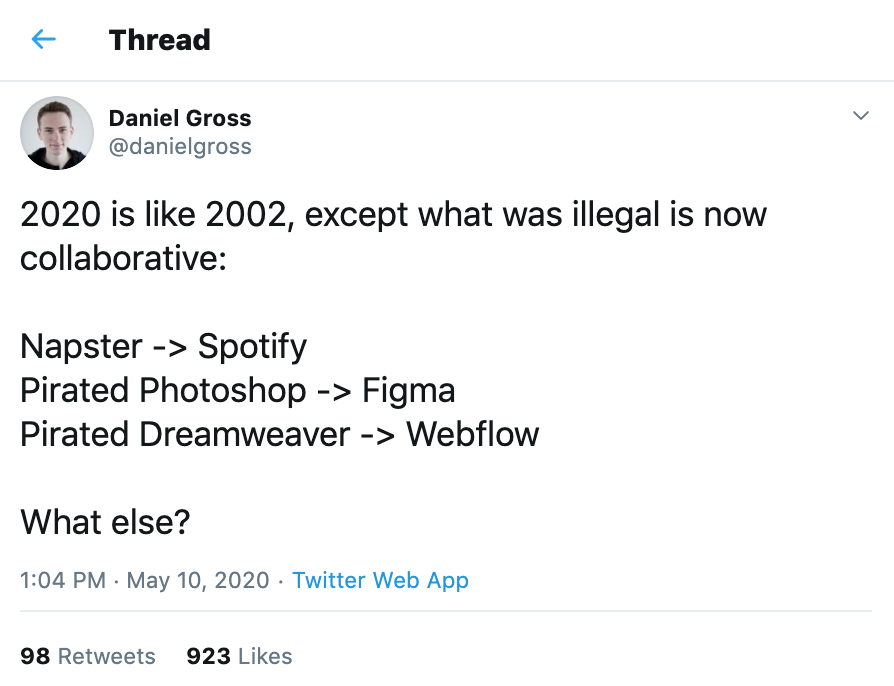 I revisited the post this morning and saw it has garnered over 900 interactions. 😮 It's definitely worth checking out the thread for some welcome distraction (and adding to it, if you're feeling jazzy).
---

Here's my rundown for you for what's up this week—our very own Patrick Campbell is back at it (although he's never really not at it).
This Wednesday, it's a Daily Double—first, in collaboration with Usersnap, the pros in customer feedback and visual bug tracking, where Patrick addresses "Growth in the New Economy" with lessons and data from 18,138 SaaS companies. Sign up here.
Then, it's Predictable Revenue's virtual summit, "Own Your Growth", during which Patrick brings the heat on value-based pricing. You can sign up for that here.
---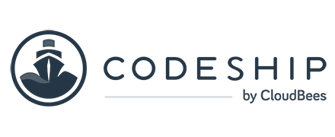 Today's featured user is Codeship, a hosted continuous integration platform that integrates with the existing DevOps stack and enables customers to accelerate time-to-market of products and features.
Codeship turns a manual release process into an automated one by streamlining a developer's process, to test and deploy new software—guaranteed fast, reliable, and secure—without taxing their own team or experiencing downtime.
Codeship helps teams build the best products by allowing them to focus on product development instead of testing and releasing software. G2 Crowd has listed Codeship as a High Performer under Build Automation, and among High Performers, Codeship had the best overall G2 score and highest satisfaction.
---
That is a wrap on your Monday news. More for you here tomorrow.
We launched a weekly version of Recur Now, a newsletter with a roundup of the best in each week's news. If you want in on that, reply to me at abby@recurnow.com and I'll get you on the list.
This series is a Recur Studios production—the fastest-growing subscription network out there. If you find use for this show, subscribe for more like it at profitwell.com/recur.