Today on Recur Now, we look at the difficulties for a traditional SaaS company to be successful in today's market—and what the next great B2B SaaS companies will actually look like.
Listen wherever you get podcasts:


How is B2B SaaS growth trending over time?
---
📈7 day +0.43% | 📈30 day +1.13% | 📈90 day +3.32%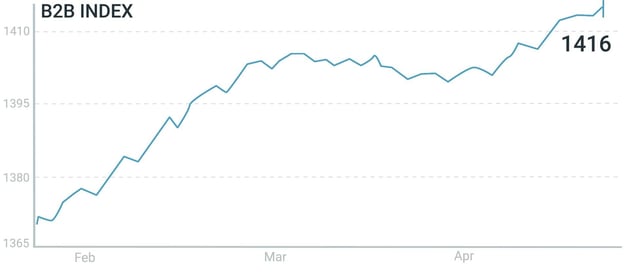 In review of your B2B SaaS index numbers, we see the percent change dip just .01% from yesterday's 90-day takeaway and .06% from the 7-day numbers. The MRR Gain Index is reflecting a -3.44% change in the market and the MRR Loss Index is at +1.42%.
How are churn and new revenue trending over time?
---
MRR LOSS +1.42%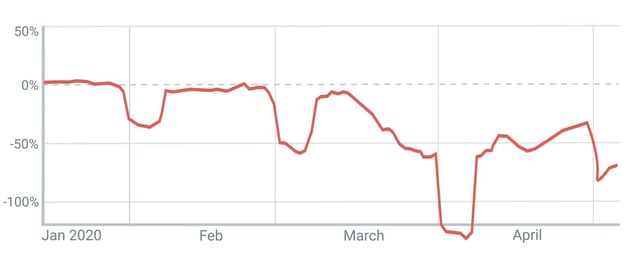 ---
MRR GAIN -3.44%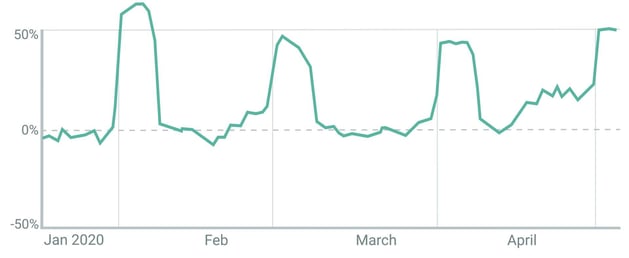 Daily updates of the index can be found in your subscriber newsletter each day, so be sure to check back to see what's up in the B2B SaaS market—for better informed decisions on market spend, sales forecasting, and growth choices.
You can also share the data with friends, colleagues, and fellow industry players that could use it right now. Send me their email address to abby@recurnow.com and I'll get their name on the list. Or they can subscribe directly at index.profitwell.com.
Now, what's happening in B2B SaaS news?

Today: a rare combination of pricing intel
Alert: A distinguished duo of pricing pros is about to join forces in just a few hours...
This one involves Ryan Neu, specialist negotiator and Co-Founder over at Vendr, and Patrick Campbell, pricing guru to the stars.
The two are hanging together today at 1 p.m. EST, during a virtual conversation, deemed "Getting the Price Right NOW." And they want you involved, too.
Here's why you should care: Pricing can be a fraught topic, both within a company and with prospects and customers. And as we settle in for the crisis long-haul, it's more topical and relevant than ever. So this Ryan/Patrick duo combines pricing negotiation skills with strategy expertise and a rare, valued take in this space—covering both the buyer and seller points of view with tactics for selling more of your product and negotiating on your purchases in 2020.
Here's the link to sign up for this afternoon's session.
The great B2B SaaS companies of tomorrow
Let's talk about the next wave of great B2B SaaS companies, with Colum Donahue, Co-Founder and CEO over at Genuity.
Colum took to LinkedIn to write a piece I found incredibly insightful, called "Why the next great B2B SaaS companies will look more like Robinhood and less like Salesforce."
But if we back up, and you're not familiar with Robinhood, Colum says it's his favorite example of a SaaS operation that built something of immediate value—a company that turned the online brokerage industry on its head, as the commission-free stock trading app that's attracted millions of users and forced the established players to completely rewrite their business models.
Because to reach a certain level of success right now, SaaS companies have to cut through the noise. Building a SaaS company may be easier than ever, but the competition, the overlapping marketing messages, and all that "noise" Colum speaks of, is stiff and dense.
Last year, when we surveyed founders and execs on how many competitors they had in their first year of business, we found that those who started their businesses five+ years prior were looking at two to three competitors, whereas those started in 2018 were looking at double digit competitors.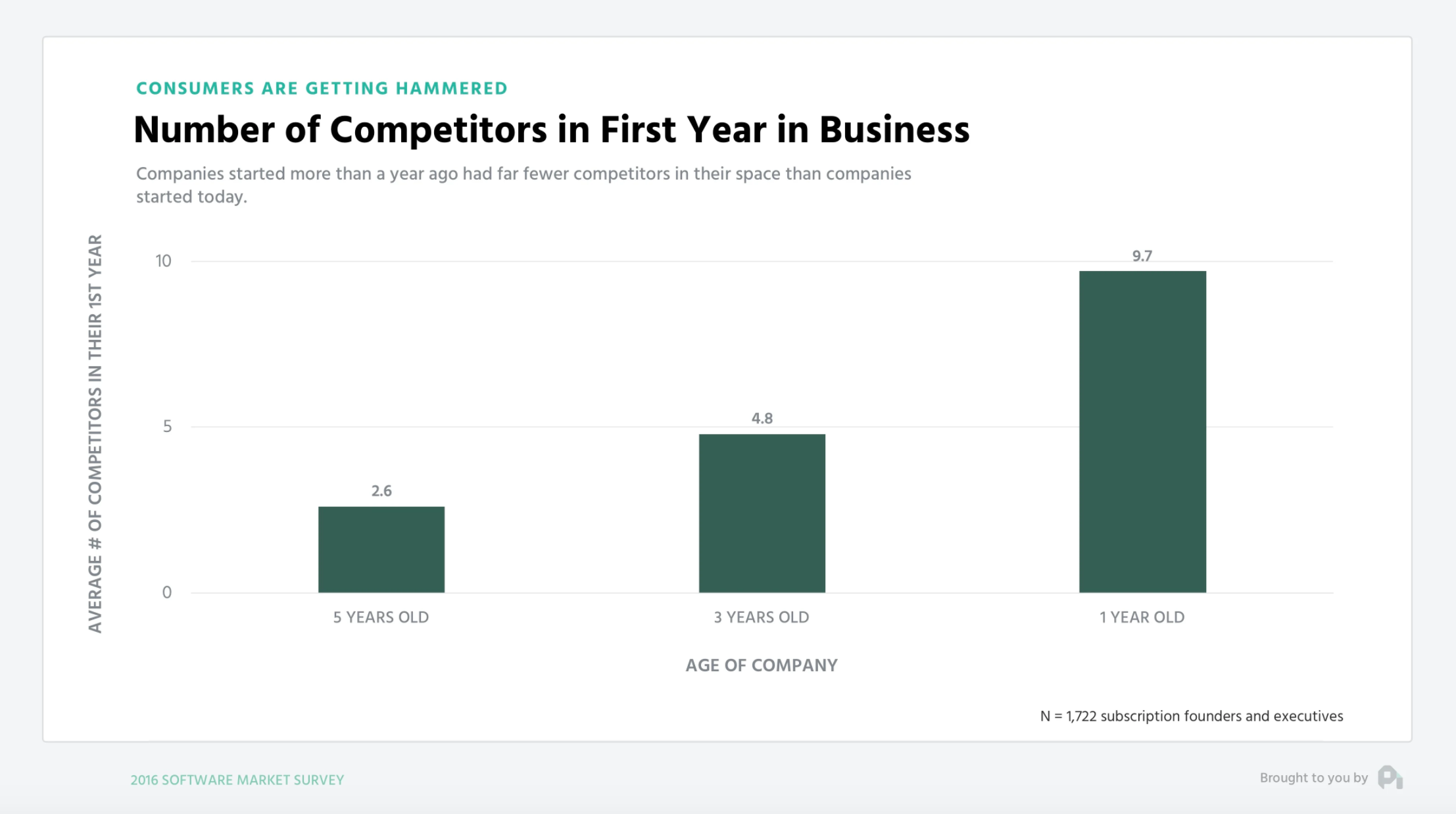 And in the furiously competitive space we're in, traditional SaaS businesses don't often create wide enough of, what Colum calls, "moats"—to prevent competitors from replicating solutions/features, eventually competing away profits.
"It is no longer about the big eating the small; it is now about the fast eating the slow."
Because Colum can attest, the harsh reality is: "If we ask buyers for their time without providing real upfront value, they will tune out." But we agree that there's hope. And that new, better B2B models will emerge because of this challenge.
How so?
The winning B2B software companies of tomorrow will go to market in entirely new ways.
"Friction will be removed, and new pricing models will emerge ranging from giving away products and services in their entirety, to subsidizing components of the offering...
Cues will be taken from consumer apps, where adding value is prioritized and becomes both the business differentiator and the customer acquisition tool–further cementing relationships with B2B buyers. In virtually all scenarios, these models will be centered on attaining a streamlined means of distribution."
Again, we see a success prediction heavily based on value and relationships. If you caught yesterday's newsletter and episode featuring Amy Konary and David Cancel, you'll hear some serious parallels between the three. I'm always open to your thoughts, too. You can reach me at abby@recurnow.com.
Click here for Colum's piece in its entirety.
A bit on getting back to normal(ish)
Although I'm not sure why we're already talking about opening the floodgates, going back to "the real world," and returning to normalcy (ish), I've found this conversation at the forefront of several situations in the last few days—from personal interactions to the receival of marketing messages.
So I felt I'd be remiss to ignore it altogether.
And although I may be doing this distancing dance for the long term, I found The Hustle did a solid job at polling its people about the potential for the country's re-open—whether it be in full or partial.
Here's a recap of The Hustle's data, pooled from 1,800 of their audience base.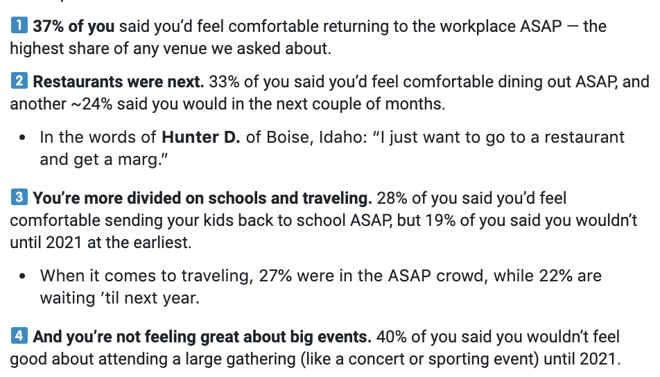 Curious to know what my Recur Now listeners think here. I am admittedly a ball of anxiety when I think about it all—unclear whether it's due to the newfound comfort of my own home, the pandemic in and of itself, the potential for a second wave, or a combo platter of all the above.
I'd love to hear your thoughts to abby@recurnow.com if you're with me (or if you're not, that's cool too).


Reminder: Subscription Stimulus Package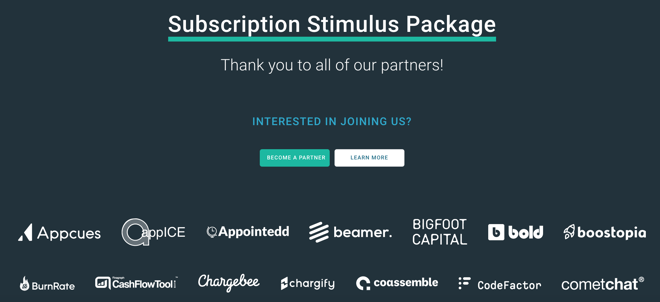 Click here for the entire list of partners.
PSA: Your Subscription Stimulus Package is still thriving and ripe for the taking. It's an initiative we launched with 70+ other names in the space, with room still for more partnerships, to help get our neighbors back on track during a time of uncertainty for so many.
If you're interested in up to 20% of your MRR in savings, head here.
If you're looking to partner with our crew and offer your own savings initiative, send a note to brian@profitwell.com for more on collaboration.
---
ProfitWell featured user


Calling all agile teams: Our featured user today is Lokalise, the ultimate localization and translation management software tool—to automate your workflow and streamline your software localization process.
Because we found that companies using market-based localization are seeing nearly double the growth than their non-localized counterparts. This happens because even in a globalized world, each market is different with different densities, competitive environments, and the like.
Some big names out there are using Lokalise as we speak—think TIDAL, Tesco, and Yelp, to name drop a few. So you may want to check it out if you're in the market—or I guess, not yet in the market. (You catch my drift.)
---
There you have it, your May 7 episode of Recur Now. Another episode with fresh data and discussion points here for you tomorrow.

This series is a Recur Studios production—the fastest-growing subscription network out there. If you find use for this show, subscribe for more like it at profitwell.com/recur.