"Whenever I meet a successful CEO, I ask them how they did it. Mediocre CEOs point to their brilliant strategic moves or their intuitive business sense or a variety of other self-congratulatory explanations. The great CEOs tend to be remarkably consistent in their answers. They all say, 'I didn't quit.'" –

Ben Horowitz
Today, we're learning a thing or two about hard things from Ben Horowitz, one of the world's most renowned technology entrepreneurs.
We also launched something pretty cool here at ProfitWell yesterday. I'll fill you in. But first, the B2B SaaS index.
Listen wherever you get podcasts:



Between the covers 📖
The Hard Thing About Hard Things by Ben Horowitz... we read it, so you don't have to.
This book is an invaluable read for those building a company or in a leadership position. While many tout how great it is to run a company, Ben is honest in this book and shares what it actually takes to run one.
The three main takeaways we're sharing from The Hard Thing About Hard Things:
How one becomes a great CEO
The different types of CEOs
And how to be vulnerable in a leadership role.
But first, who is Ben Horowitz?
About the author
Ben Horowitz is the co-founder and general partner of Andreessen Horowitz, a private venture capital company.
Ben also created the Cultural Leadership Fund, connecting the greatest cultural leaders to advance more African Americans into technology. From his experiences as a computer science student to now co-founder and CEO—we have a lot to learn from him.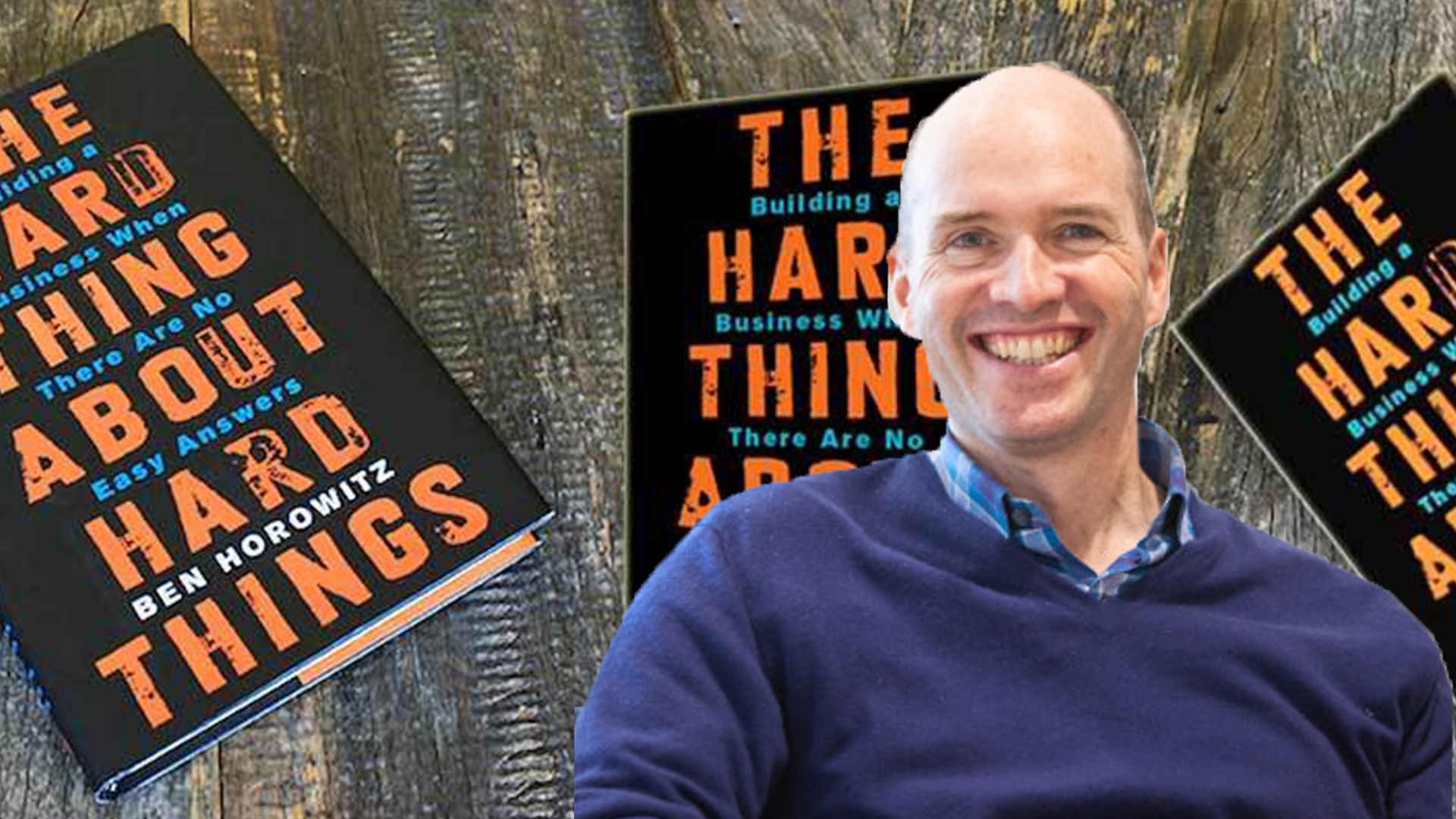 How does one become a great CEO?
You know being a CEO is not easy. Especially with COVID-19, you're bound to hit a few bumps in the road.
Ben says in The Hard Thing About Hard Things, discussing challenges with your workforce openly and directly is crucial for success.
CEOs are often reluctant to share bad news because they suffer from positivity delusion. Ben says this is the idea that their employees can't handle the truth and need to be coddled with positive news.
That's why he calls it a delusion: employees can handle bad news. Divulging problems as soon as possible will allow you to remedy the situation quicker.
There are many factors in being a great CEO, one of them comes down to being transparent with your team during turbulence.
Types of CEOs
Are you a decision maker or an implementer?
These are the two types of CEOs Ben says exist. "Ones" are decision-makers whose approach is more focused on defining a path for the organization to follow rather than implementing it. Typically, founding CEOs are "ones." They enjoy research and making important strategic decisions.
The other type—implementers—are "twos," according to Ben. "Twos" prefer the execution and performance aspect of leadership rather than research and planning. "Twos" don't necessarily love making big decisions.
Maybe you aren't one or the other… perhaps you're a combination of both. And this combination is what makes a truly great CEO. Ben calls the combination of decision-makers and implementers the "functional one."
Be uncomfortable
As a CEO, you must learn to become comfortable with the uncomfortable.
Ben says CEOs grow into their jobs. Overtime they develop the right characteristics and skills. Growing into this role means remaining authentic—which can be uncomfortable when in a leadership role. It requires a certain level of vulnerability.
You also must master giving good feedback, which is also uncomfortable. Ben calls his feedback-giving guideline the "shit-sandwich"—putting the most difficult comment between two good comments.
The takeaways
The Hard Thing About Hard Things is an excellent read for CEOs and leaders. It's chock-full of valuable insights. If you're hungry for more, we definitely recommend reading in full.
Here are the three main things we'll leave you with:
Being a great CEO requires open communication when difficult circumstances arise.
There are decision-makers and implementers, but the best CEOs combine the traits of both.
And finally, growing into your role as CEO means you need to become comfortable with feeling uncomfortable.
Purchase The Hard Thing About Hard Things → click here
📚Some other great reads:
Dare to Lead by Brené Brown
High Output Management by Andrew Grove
Hiring Success by Jerome Ternynck
---
How is the B2B SaaS market trending?
📈7 day +0.77% | 📈30 day +3.87% | 📈90 day +14.01%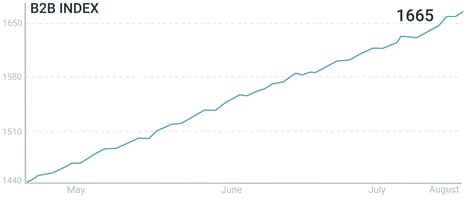 How are churn and new revenue trending over time?
---
MRR GAIN +1.5%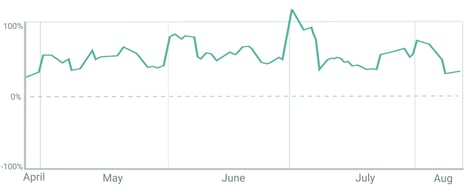 ---
MRR LOSS +2.12%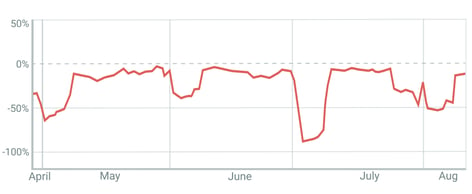 Today, our B2B SaaS index is valued at 1,665 points, with overall growth climbing 0.77% over the last seven days.
Let's take a look how upgrades/new revenue are doing:
The MRR Gain Index is up 1.5% over the last 24 hours. As for churn, MRR loss has improved 2.12% over the last 24 hours. We're seeing new revenue coming in and less customers churning.
Be sure to check your subscriber newsletter for regular updates to your index.
You can also share the data with friends and fellow industry players that could use it right now. Send me their email address to grace.g@profitwell.com and I'll get their name on the list. Or they can subscribe directly at index.profitwell.com.
---

Introducing: SMS Churn Recovery
A shameless plug today. Our churn-reducing software, ProfitWell Retain, rolled out a new feature on Wednesday: SMS Churn Recovery.
Retain targets credit card failures, which account for 20-40% of your lost customers. Retain sends white-labeled and language-localized emails to customers, and offers smart retries. Now—Retain bolsters retention even more with SMS Churn Recovery.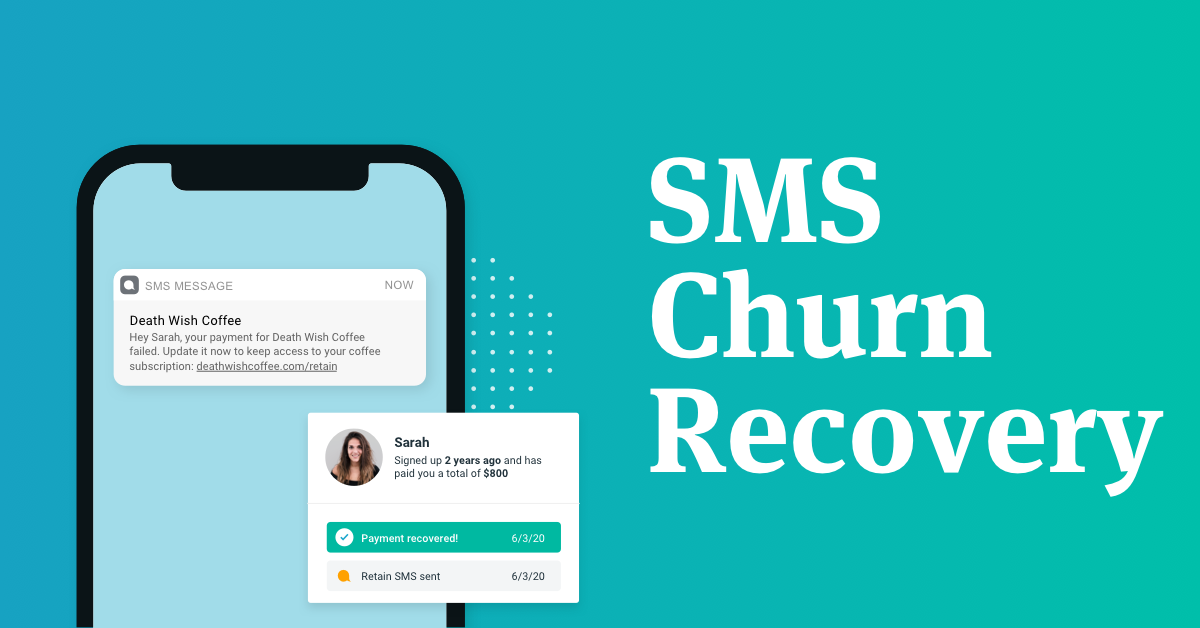 We added SMS messaging because 90% of text messages are opened within three minutes, which is way ahead of email. With SMS churn recovery we're already seeing recovery rates jump significantly for our early-access crew.
This new feature is included free for Retain customers. And, if you're a Retain customer, you already know—you only pay for performance.
Recover payments and reduce churn → get started with SMS Churn Recovery
---
A new sheriff in town
Stripe, the payment processing platform, has a new chief financial officer, Dhivya Suryadevara.
Dhivya is a big-wig. She comes from General Motors where she served as the first female finance chief. Despite rumors that hiring a big-name CFO is often a precursor to an initial public offering, John Collison, president of Stripe, says he has no near-term plans to take the company public.
Whether or not Stripe does IPO, I'm keen to see how Dhivya contributes to Stripe's growth.
Learn more about this new hire → click here
---


Back-and-forth emails trying to set up a meeting are such a time suck…
If you agree, then you should check out Calendly—the online appointment scheduling software.
Calendly can connect up to six of your calendars to automatically check availability and help connect with your best contacts, prospects, and clients.
To streamline your scheduling experience → click here
---
That is a wrap on this week's B2B SaaS happenings. Catch you back here next time with more news and more data. Make sure you're subscribed at recurnow.com or wherever you listen to podcasts.
If you have news to spread or resources to share with our audience, you can always connect with me at grace.g@profitwell.com to get the good word out there.