Today, we're kicking off the week with no slow start. We spy so many B2B SaaSers still out there with grit, grind, and determination—all while helping you keep cranking, too.
Listen wherever you get podcasts:


---
Top B2B SaaS news



BlueJeans x Verizon
First up, we see big news for BlueJeans, the experts in business-to-business video communication.
Their news? A Verizon Wireless acquisition. Verizon is aiming to bolster its business group in its quest to pitch new applications of wireless technology to its largest corporate customers.
And this BlueJeans x Verizon deal comes as a record number of workers and students log on remotely using videoconferencing tools like Zoom, Loom, and the like. But not all credit can be given to the crisis.
Talks of the acquisition began last year, and BlueJeans' history is nothing to scoff at. The profitable company has, in the past, raised $175 million in venture capital from firms including Accel Partners and Battery Ventures and was valued at $700 million back in 2015.
BlueJeans is a modern meeting platform that fosters smarter, more direct communication for the B2B crowd. Regardless of your go-to virtual platform as it stands right now, you'd be remiss not to check out BlueJeans. (Verizon sure thought so.)
Events on tap
Let's take a look at the week ahead. Because, my friends, it is chalk full of knowledge, info., and actionables.

Sign up for Supercharging Revenue With Optimized Pricing.
On the morning of April 23, we're hanging with Predictable Revenue's Co-CEO, Aaron Ross, because their team has built some of the most powerful recurring revenue outbound strategies out there. And we know that recurring revenuers everywhere are leaving money on the table and growth at a standstill, due to not understanding their customers, to completely guessing on their worth.
And since we at ProfitWell have collected and studied the largest recurring revenue dataset in the world (that is, over 17k companies), we're joining forces to drop the knowledge on where and why you may be struggling with pricing. (And of course, what to do about it right now.)

Sign up for Growth in Turbulent Times.
And Thursday afternoon, we have a date with Zuora, in a live training led by Zuora's Senior Director of Product Marketing, Natalie Louie and ProfitWell's Patrick Campbell. They'll take you on a deep dive into ProfitWell's Subscription/DTC Market Index, the current environment, and lessons from previous downturns. We'll unpack, together, market data that'll help you make better-informed business decisions like where to cut costs, the reality of the SaaS market right now, and the leading indicators to look at when making these decisions.
You can email me at abby@recurnow.com with any questions. But be sure to mark your calendars for Thursday. It's a big one.
A feel-good bit

with Grace Gagnon
We are beaming today to see some of our neighbors in the space (both literally and figuratively) making Massachusetts proud.

Massachusetts Attorney General Maura Healey announced the launch of a new website to centralize resources for healthcare workers and first responders in Massachusetts, creating a space to lift up their stories from the frontlines, and send thanks.
The announcement included a shoutout to HubSpot, inbound marketing masters, and IDEO, the global design company who says they're committed to making a global impact, for helping make this site a reality.
Here's to you, team.
SSP reminder
If you haven't yet, be sure to check out our Subscription Stimulus Package, an initiative we launched with 30+ other names in the space (and room for more partnerships) to help get our neighbors back on track.
Interested in getting on board for 10% of your MRR in savings? Head here.
If you're hoping to partner with our crew and offer your own savings, email brian@profitwell.com for more info. on collaboration.
There have been plenty of dark moments, but there is beauty to be found in this—in the ability to come together and fight for our team and our customers. We're in it together.
---
Today's featured user is UserGuiding, product walkthrough and user onboarding software. With their software, you can create interactive product tours and user onboarding guides in minutes without coding.
Because we know that a solid onboarding experience boosts retention and willingness to pay. (Trust us, we analyzed the data from 500 software products and 25,000 customers of these products to prove so.)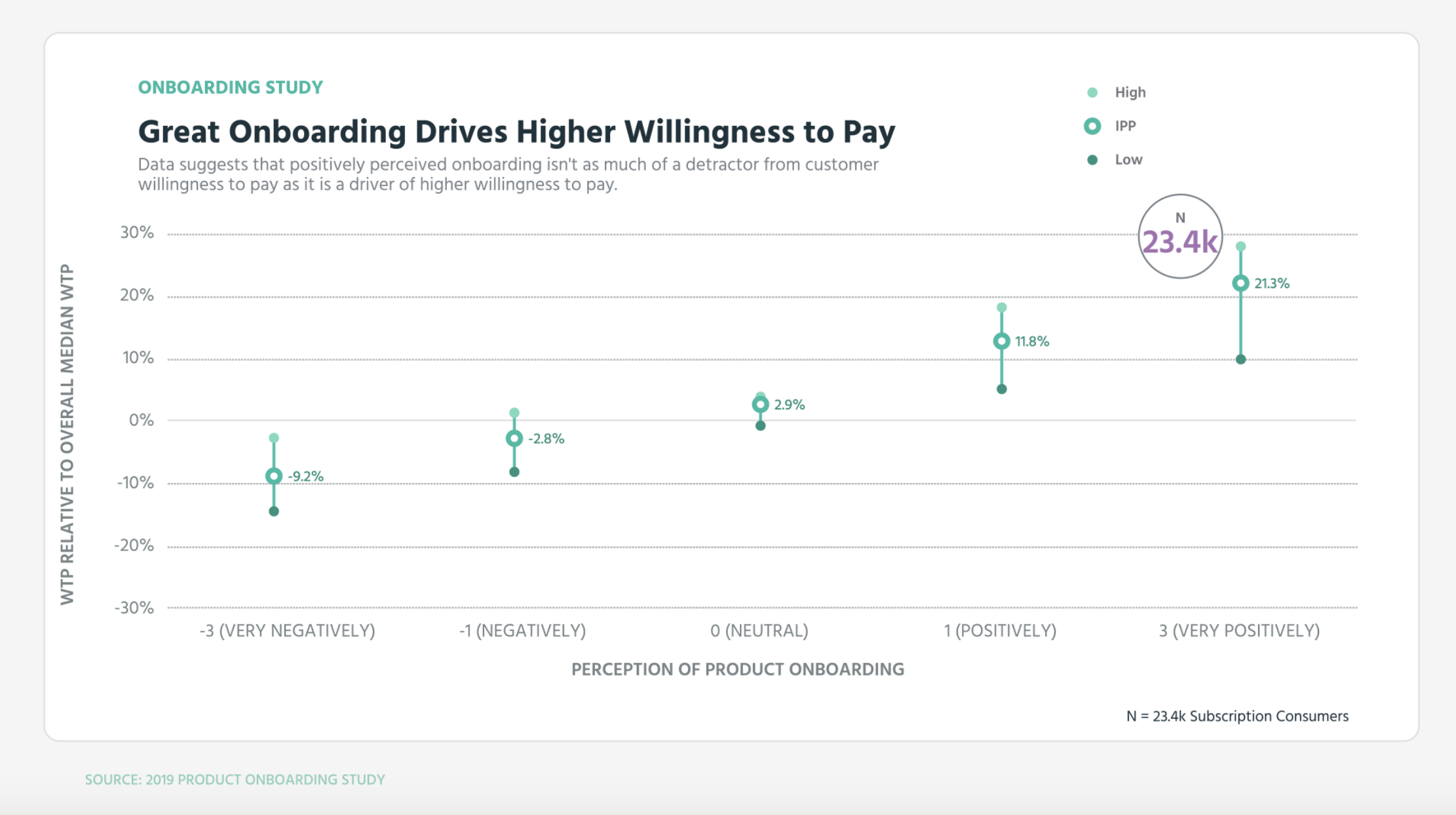 Not only is the UserGuiding team built of product onboarding pros, they're also goodwillers in the space. We spotted a tweet about the five ways with which you can use UserGuiding right now to reduce churn, as well as a free COVID-19 survey tool they launched just last week.

Click here for a free two-week test of the product.
---
That's a wrap on your April 20 Recur Now. If you have news to spread or input on any topic we cover, don't hesitate to reach out to me at abby@recurnow.com.
This series is a Recur Studios production—the fastest-growing subscription network out there. If you find use for this show, subscribe for more like it at profitwell.com/recur.