Today, Sleeknote unveils the best subject lines of all time. Plus, an ebook for the product pros (and pros-to-be) out there. And, we witness Luminary and Alexa team up.
Your top subscription news
---
We're vying for your attention
The MealPal team has some of the best email subject lines I've seen. I love to hate them, if that makes sense.
Like the unsolicited "Please Accept Our Apologies" subject line, which included a message about me "bagging a sad desk lunch" or something to that extent, with a $40 off coupon inside.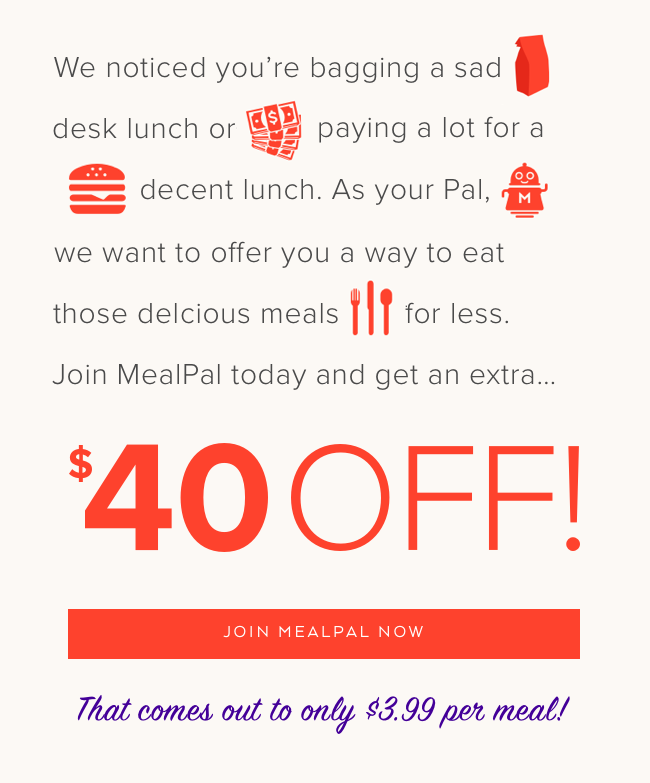 Or the email I got with a "There's an upside to your Monday" subject line, which I was sure to open. (Brighten my Monday, MealPal—I dare ya.)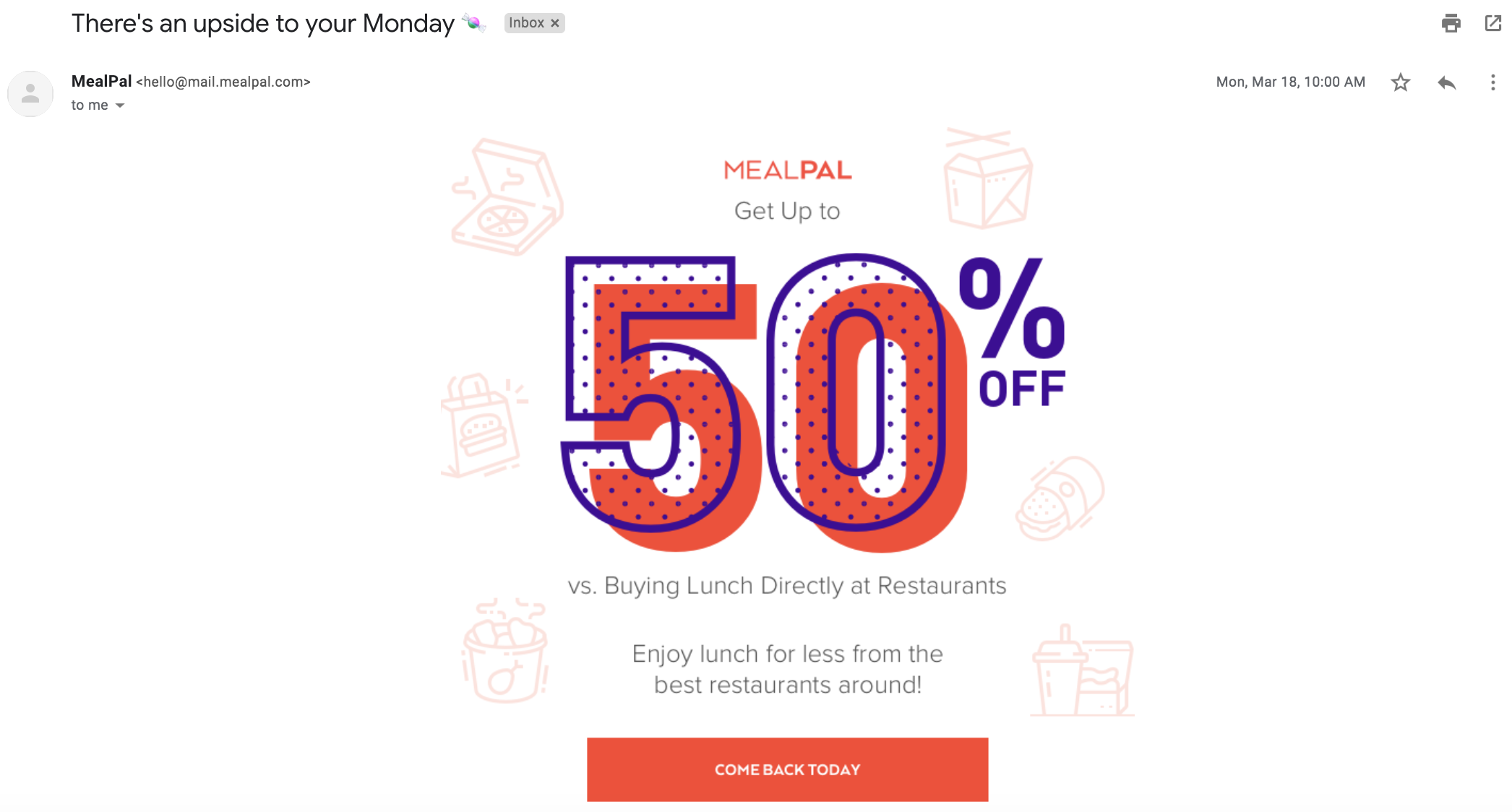 And since we're always an aim to amp up the email game to increase engagement from current users and potential ones, we're pumped over this list compiled by Sleeknote on the 115 best email subject lines they've ever seen. And they've got all the categories covered—from personal to promotional, follow ups to last chance.
The "nickname" subject lines got me pretty good, too. Including a person's name in the subject used to be considered the epitome of personalization. But today, it's all too common. No longer is it enough to address a recipient by name directly; you need to talk to recipients like you've known them for years.
Chubbies is a great example of a brand that seemlessly illustrates this principle. They started using nicknames instead of first names, so in an email to someone named Rikke they called him "Rikkeerino" and "The Rikkester."

The follow up email is another challenge for so many, but the company, Proven, does it right with this one: "We've reserved your spot in the formulations queue."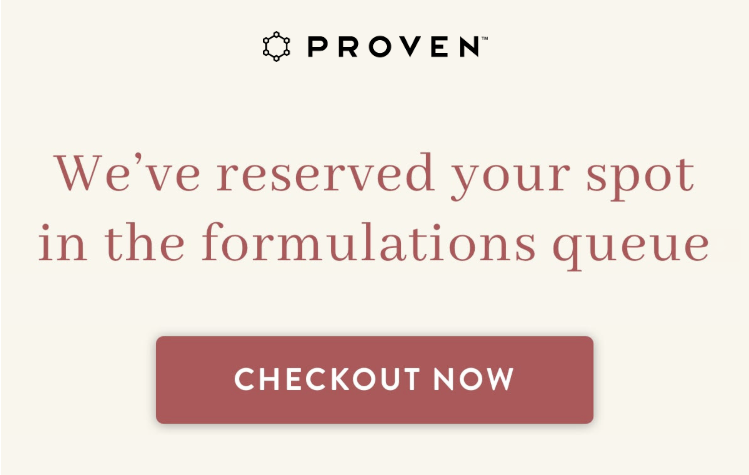 With it, Proven uses reciprocity—our tendency to respond to a positive action with another positive action—to invite potential buyers to return to their cart and complete your order.
So much psychology behind it. And Sleeknote has 'em all.
The start of "the end user era"
We've spotted a killer ebook for all you product pros (or those looking to become pros). It's by OpenView, the expansion stage firm that helps build software companies into market leaders. The ebook is called Build - Product Led Growth: the End User Era.
As we enter a whole new decade, it's important we recognize that we're also entering a whole new era of software: the end user era.
So this book goes deep, with chapters defining product-led growth, on acquisition, conversion, retention and growth, and leadership/strategy. It's also designed super well, so it's easily digested and chalk full of info you want.
If you're ultra interested in PLG and growth, send me a note at abby@recurnow.com and we'll get a conversation going on the show.
Alexa, help Luminary
We know Luminary as the podcast subscription that had a tough launch back in April. (If you don't know what that's all about, head here for some background.)
Luminary, a startup building a "Netflix for podcasts," (how many times have we heard that phrase?) is now trying a new tactic to gain subscribers for its premium service. The company launched an Alexa skill that will allow podcast listeners to stream content on Echo speakers and other Alexa-powered devices, using voice commands. Luminary is also becoming the first podcast service to offer premium subscriptions by way of Alexa voice requests.
Listeners will be able to ask Alexa to "start my free Luminary trial" to gain a month of free access to Luminary Premium, or they can say "Alexa, subscribe to Luminary," to kick off their $7.99 per month subscription in the U.S.
Despite its messy and controversial launch, which saw a number of podcasters pulling their shows from Luminary's service, the company has persisted. But will this help the Luminary cause? Perhaps they could use our resource on what makes customers want to buy.
Just kidding… but not really.
Weekend Wisdom
---
Today's Weekend Wisdom comes from May Habib, Qordoba Co-Founder and CEO, and formerly vice president at one of the world's largest sovereign wealth funds.
"In the enterprise, it's not just a self-serve tool. You're actually instigating a business process change. And when you instigate a business process change, you as the vendor are the authoritative, opinionated adult in the room—really taking them through how best-in-class does it. And that's why you're not a tool, you're a solution."
---
And that's a wrap for your December 20 subscription news. Recruit your teammates into the subscription know: recurnow.com to sign up for episodes on the daily.
If you have news to share, hit me up at abby@recurnow.com and we'll collaborate.