"This space, the subscription SaaS space, this is it. I fully believe that not because of what I saw 20 years ago. This is a better model for customers to see value."

–

Amy Konary, Zuora
Today, we're spotlighting a badass woman in SaaS, Amy Konary. She's the current chair of the Subscribed Institute at Zuora but has been an industry leader for more than two decades.
From her beginning in SaaS to how women can better advocate their accomplishments, Amy's sharing it at all.
Listen wherever you get podcasts:



Badass women in SaaS: Amy Konary
If you're in SaaS—you know Zuora. But do you know Amy Konary?
Amy Konary plays a big role in Zuora's success. She started with Zuora as the Vice President of Customer Business Innovation in 2017. She's now founder and chair of the Subscribed Institute.
Before Zuora, Amy was an industry analyst with the International Data Corporation for 19 years, where she launched the company's SaaS practice and produced the industry's first SaaS forecast.
We already established this but it's worth saying again: Amy is a badass.
Today, she's sharing her start in SaaS, how she spearheaded Subscribed Institute at Zuora, and how women can better advocate for themselves in a male-dominated industry.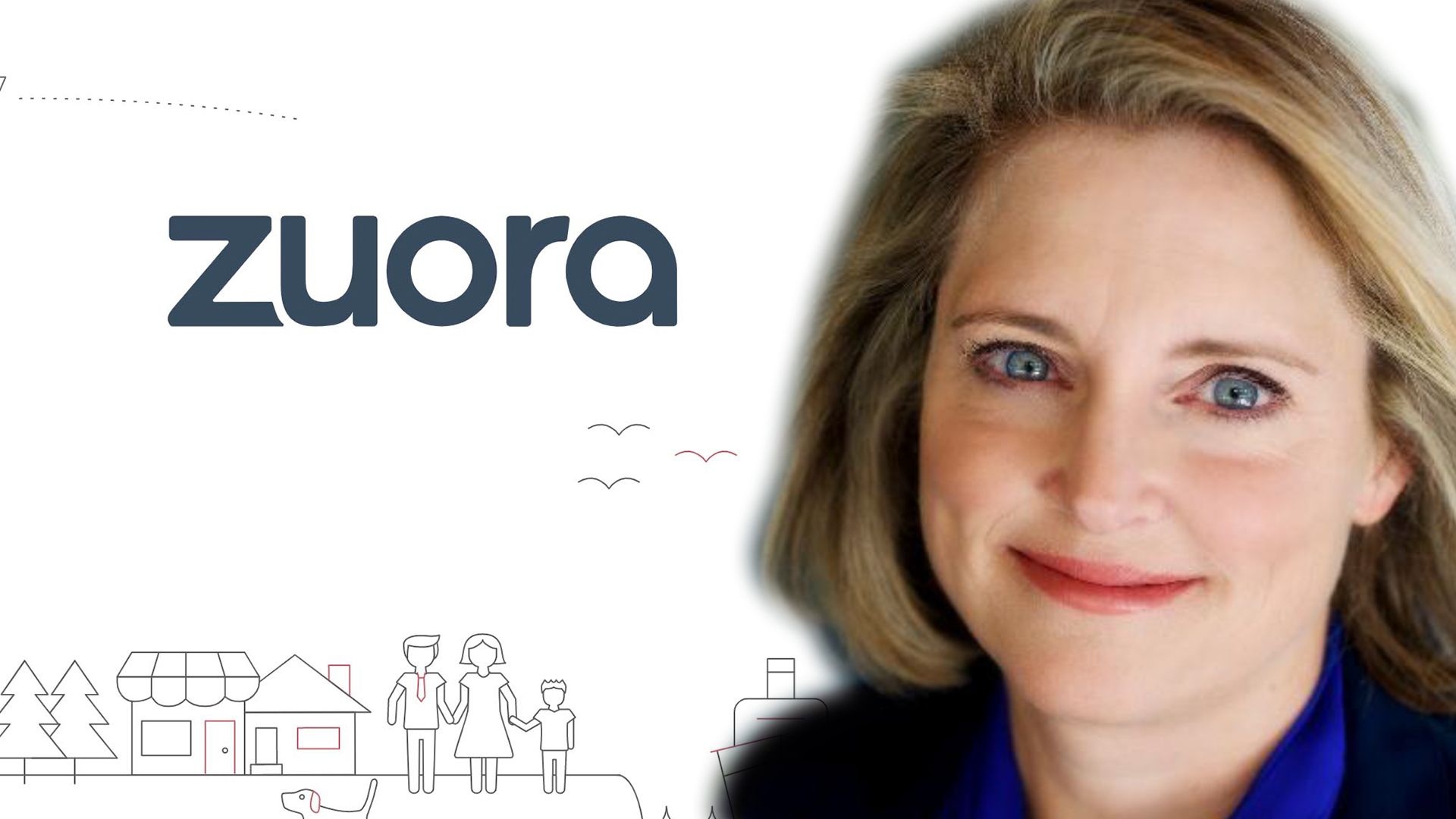 Amy's career in SaaS
Amy says her start in the industry began as an IDC analyst, covering application service providers (ASPs). There she learned about different softwares and their hosting capabilities, for a recurring fee. She says this became the groundwork for the Software as a Service industry.
Fast forward to 2017 and Amy lands a job at Zuora, the pinnacle of SaaS.
"The way I got into Zuora and the Institute was I knew how hard it was to run a subscription business."
Amy says she knew Zuora would have a challenge helping customers be successful if they continued to focus on a systems approach. She came to Zuora with a vision and has clearly seen it through.
"The first thing that was very clear to me was that Zuora had this wealth of data and tribal knowledge and case studies—running a thousand companies, businesses that lots of people could learn from. So I said, 'We need a place where all this information lives and where people can come together and interact around it.'"
This led to the birth of the Subscribed Institute, which Amy calls a think tank for the subscription economy (a term coined by Zuora).
Being a woman in a male-dominated industry
Amy says one challenge she faced, being a woman in SaaS, was claiming her own accomplishments. She says she feels she had to advocate for herself in ways her male colleagues didn't.
"It's important to own it and claim what it is you've done and what you can bring to the table. Tell your story because chances are no one else is going to tell it for you."
When I asked Amy how she thinks women shape SaaS, she said:
"The reason I was always attracted to the subscription model is it's fundamentally a relationship business. And it requires just as much emotional intelligence to be successful with SaaS as it does traditional, quantitative-type intelligence. I'm not suggesting that women are better at building relationships and men are better at qualitative things, but I do think a lot of the skills that are required to be successful in the software service space are the skills that women have traditionally gravitated to and developed overtime."
The future of SaaS
One final talking point from Amy is the future of SaaS. She talked in-depth about how subscription and SaaS are better for the planet.
"When we reach the end of the COVID situation, I really believe that the next thing that everyone's going to be focused on is going to be climate change, sustainability, and subscription models, I believe, will play a really important role as being the economic foundation for a company's ability to do what's right for the planet and what's right for their customers and shareholders, too."
Final thoughts
With more than two decades in the SaaS and subscription industry, Amy has played a huge role in the subscription economy.
She's been in the trenches. She's questioned the way things are done and emerged with better solutions. SaaS is better because of Amy's boldness. As Amy says, the subscription economy is here to stay. I'm keen to learn about more women making waves in the industry.
For more info on the Subscribed Institute → click here
Know a badass woman in SaaS with a cool story to share? Drop me a note at grace.g@profitwell.com
---
How is the B2B SaaS market trending?
📈7 day +0.91% | 📈30 day +3.52% | 📈90 day +13.81%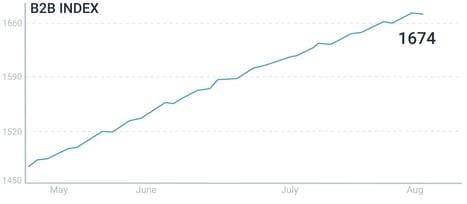 How are churn and new revenue trending over time?
---
MRR GAIN +0.9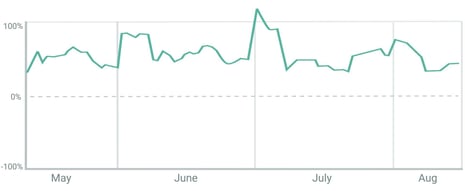 ---
MRR LOSS +0.63%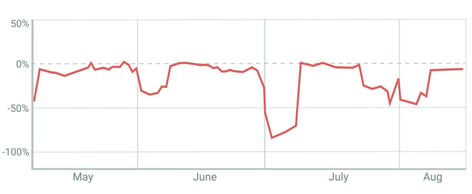 The B2B SaaS Index is currently valued at 1,674 points, with overall growth increasing 0.91% over the last week. Not much different here, B2B SaaS companies continue to grow at a steady rate.
The MRR Gain Index (which represents upgrades & new revenue) has gone up 0.9% over the last 24 hours and has trended positively over the last week. This means lots of upgrades and new revenue. We're also seeing no churn this week. MRR loss has improved 0.63% over the last 24 hours
Be sure to check your subscriber newsletter for regular updates to your index.
You can also share the data with friends and fellow industry players that could use it right now. Send me their email address to grace.g@profitwell.com and I'll get their name on the list. Or they can subscribe directly at index.profitwell.com.
---

Apple at it again
Apple's 30% commission fee on in-app purchases is under fire again, and it might have met it's match this time with Epic Games—a video game and software developer.
Long story short: last week, Epic Games tried to avoid Apple's 30% commission fee by offering a direct payment option in Fortnite—leading Apple to ban the app entirely.
For a long time it's been Apple's world and we've lived in it. But lately, it seems some companies don't want it that way. With the new email platform HEY voicing against the same 30% fee earlier this summer and now Epic Games going against Apple—we might actually see some major changes in big tech.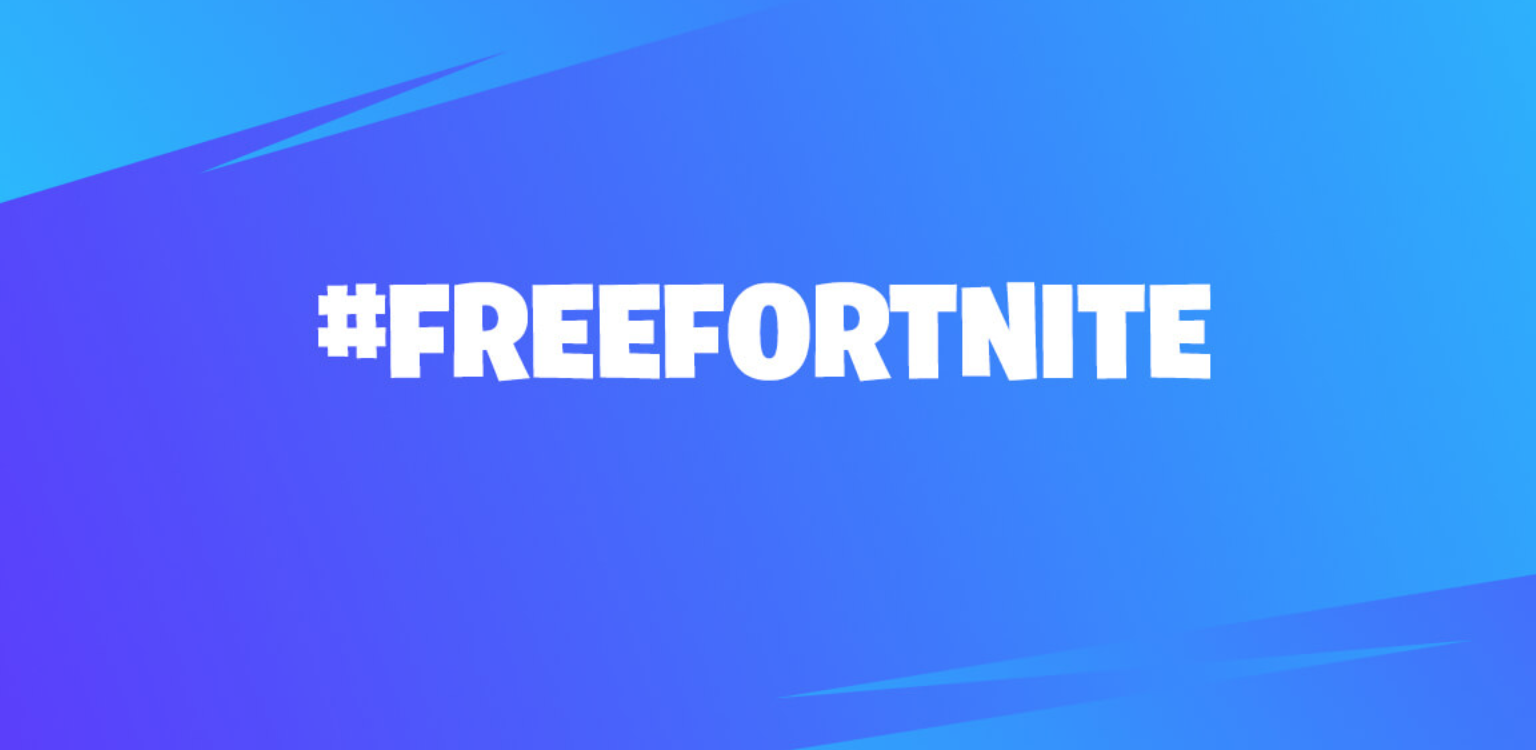 Image Credit: Epic Games
More info on Apple vs Epic Games → click here
For our previous coverage on Apple vs HEY → click here
---
Words of wisdom
David Cancel, founder of Drift, shared the 25 things he wished he knew when he was a young entrepreneur.
Here are a few of my favorites from the list:
Read every day. It doesn't matter what genre—just read.
Momentum means everything. Find the perfect wave and ride it for as long as you can.
Don't obsessively read or watch the news. Life is more peaceful.
Invest in relationships.
Never forget how important context is.
As David says, learn from other people, especially their mistakes.
For the full 25 things → read the full piece here
---


It's hard to catch someone's attention, especially on Instagram when it seems like every picture is Vogue-worthy.
So, how do you post thumb-stopping material? You can always get a little help from Tailwind—the smart Instagram assistant that helps optimize your posts.
Tailwind helps visually plan your Instagram feed, optimizes each post with SmartSchedule and Hashtag finder and auto updates links in the background.
To up your Insta game → check out Tailwind
---
That is a wrap on this week's B2B SaaS happenings. Catch you back here next time with more news and more data. Make sure you're subscribed at recurnow.com or wherever you listen to podcasts.
If you have news to spread or resources to share with our audience, you can always connect with me at grace.g@profitwell.com to get the good word out there.